Air India to slash staff salary
Last updated on: August 21, 2009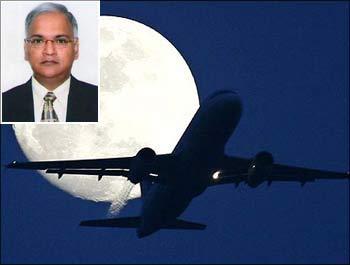 The Air India board has decided to reduce by 50 per cent the productivity-linked incentives or flying allowance payable to its employees.
The reduction would be in effect till an alternative formula for governing Productivity-Linked Incentive (PLI) is put in place within three-months, an Air India release said.
Air India Chairman and Managing Director Arvind Jadhav has said that rationalisation of manpower costs would help the air carrier turn around faster.
Air India hopes to save around Rs 600-700 crore (Rs 6-7 billion) by way of this reduction. Its total PLI payment annually amounts to around Rs 1,400 crore (Rs 14 billion).
The management has also decided to evolve an alternative formula for governing incentives linked to the company's performance in terms of on-time performance, yield, seat factor, operating margins and profitability, the release said.
Air India to slash staff salary
Last updated on: August 21, 2009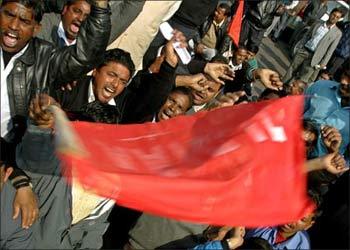 The board's decision is part of the rationalisation of operating costs at a time when airlines in India and globally are facing severe liquidity crunch on account of falling market and high input costs, it added.
The employee unions are, however, opposed to the move.
Many unions have opposed the move. Shiv Sena Rajya Sabha MP and president of the All India Cabin Crew Association Bharatkumar Raut said the unions have urged the management to first release employees' arrears before considering any cuts.
"We have not agreed to anything. We will not give up our rights. In any case it is a deferred salary because they (NACIL management) have not changed the salary structure after every three years. If a cut is implemented, take-home of employees would get reduced by nearly 65 per cent," Raut said.
Air India to slash staff salary
Last updated on: August 21, 2009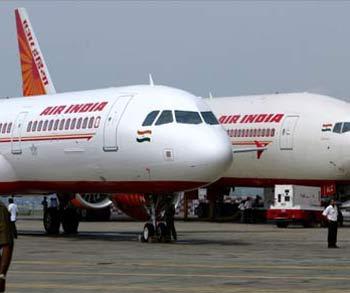 The unions would meet on August 25 to decide on their future course of action, he said.
The Sena-backed unions have taken a conscious decision not to resort to a strike because of the crisis Air India is going through, Raut said.
The unions opposing the management's proposal include the AICCA, Executive Cabin Crew Association, Air India Employees Union, Engineers Association and Bharatiya Kamgar Sena of Indian Airlines.
"We will not succumb to the management's pressure tactics," Raut said.
© Copyright 2021 PTI. All rights reserved. Republication or redistribution of PTI content, including by framing or similar means, is expressly prohibited without the prior written consent.