Company to invest in 30 companies in the next three months and wants a portfolio of 70 firms by the end of FY17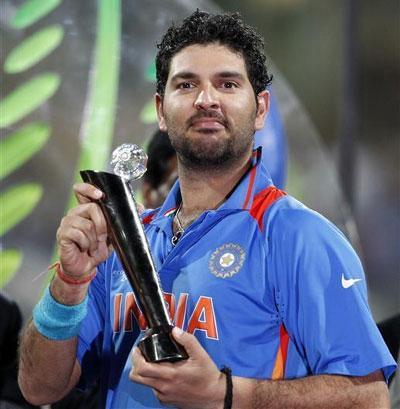 The Yuvraj Singh-run seed fund company, YouWeCan Ventures, plans to start an incubator soon. The company said the first two arms of this company would be set up in Gurgaon and Bengaluru.
"We want to be a 360 degree fund. Usually, you see funds taking a step up and trying to invest in larger ticket sizes. We want to take a step back and get in on the ground floor," said Nishant Singhal, director, YouWeCan Ventures.
The company plans to invest in 30 companies in the next three months and wants a portfolio of 70 companies by the end of 2016-17. Once the company "graduates" from the incubator, YouWeCan will put in seed investment to "help entrepreneurs continue their growth". Exits will come once the company reaches Series C and D rounds of capital investment.
"Only the top 10 companies in the country have inflated valuations, the others can explain why they price their equity at a certain price," Singhal said.
He said the reason for starting the incubator was to tap into a nascent community of entrepreneurs that had no access to angel investors. "There are just 4,000 angels in the country. There is a need for more incubators. Someone to help entrepreneurs prepare a product," he said.
At the seed stage where YouWeCan Ventures typically operates, the fund deals with companies with an established product. Now, Singhal said, the company wanted to help make products that would be country-independent and could be scaled up faster. But with incubators comes the risk of failures. "We know there is a much bigger risk than in seed investment, but with risk comes bigger rewards," said Singhal.
The fund will start by providing office space, high-speed Internet connections and mentors, just like other incubators. Along with that the incubator will provide fledgling companies access to top-end law firms.
The company is leveraging Yuvraj's brand to create a mentor network that will include Vijay Shekhar Sharma of Paytm and Rahul Yadav, founder and former CEO of Housing.com. "We will add more mentors from our seed fund's portfolio companies as time passes," he said.
Also unlike other incubators, YouWeCan will not partner any educational institution.
"What the likes of IIT and IIM do is increase your deal flow, but we have Yuvi. He is one of the biggest brands in the country," he said.
Photograph: Andrew Caballero-Reynolds/Reuters