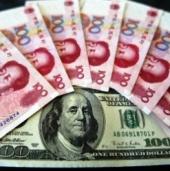 China's promise to make the yuan more flexibile was in line with a long-pending wish list of Indian power equipment companies, but they are not cheering as yet.
Companies such as Larsen & Toubro and Bharat Heavy Electricals Ltd believe the undervalued renminbi (yuan) gives Chinese goods an unfair advantage in Indian markets.
L&T chairman A M Naik has estimated this currency disadvantage at 30 per cent, a prime reason why Indian power developers have been ordering almost 90 per cent of their equipment such as boilers, turbines and generators from Chinese companies.
So, the Chinese move is a relief. But there are many reasons why power equipment companies wonder if they should celebrate at all. For one, these companies are confused by the mixed signals from Beijing on just how quickly or by how much it would allow the currency to appreciate.
China prohibited any gains against the US currency for nearly all of the past two years.
China's other pluses
Second, industry experts say the currency advantage is just one part of the problem.
"The differential is also coming from their (Chinese) low capital costs, almost non-existent rate of interest and duty reliefs," says Kameshwara Rao, Leader-Power, PwC. Since none of these are likely to go in a hurry, Chinese equipment will remain cheaper even if they lose the currency advantage.
Indian power equipment companies on the other hand have to pay sales tax and octroi, which adds up to 11 per cent. These companies have been lobbying hard with the government for the levy of a safeguard duty on power equipment to have a level playing field with their Chinese counterparts.
But Union power minister Sushilkumar Shinde has ruled out any such move in the current five-year Plan (2007-2012).
The only silver lining is that the Central Electricity Authority (CEA) has asked state-owned thermal power generating companies like NTPC and Neyveli Lignite to use only equipment manufactured in India.
Another reason why Chinese companies will continue to have an edge is that, on an average, the price of Chinese equipment is Rs 2.4-2.7 crore per Mw, as against Rs 3-3.5 crore per Mw for equipment made in India.
The lower price allows companies using Chinese equipment to bid lower and win licences. A flexible yuan, if it becomes a possibility, will have some impact on this price difference, but that may not be enough.
Abhinav Bhandari, Analyst at Elara Capital, says he thinks dependence on Chinese players will continue. Power plants, on an average, have a breakeven of three-and-a-half to four years and that could be stretched by three months more if prices of Chinese equipment increase.
Indian power developers also say Chinese companies have a quicker turnaround time. This is an important factor for power companies, as faster commissioning of projects helps them reap the benefits of selling merchant power better.
"With Chinese equipment, I am guaranteed of 100 per cent delivery on time and the tariff comes down by 8-9 per cent," says a top official of a power company which regularly places orders with Chinese vendors. Moreover, as a trend, Indian power companies avail higher discounts by placing orders for three to four power plants at a time.
Supply issues, too
China's vast equipment manufacturing capacities also give it an advantage. "Fixed currency was not the only reason why Indian companies would go to Chinese players for equipment. There is a supply problem," said Shailesh Kanani, analyst, Angel Broking.
BHEL, the largest power equipment manufacturer in the country, with an annual capacity of 10,000 Mw, has its order book full for the next five years.
L&T, which will commence operations for its joint venture with Japan's Mitsubishi by the year-end, will install capacity to the tune of 5,000 Mw.
The power capacity addition planned will be far higher than the capacity of Indian equipment manufacturers, making it necessary to procure equipment through imports. India has plans to add around 65,000 Mw of coal-based power capacity in the current five-year Plan. Chinese equipment orders account for as much as 24,000 Mw.
Indian power equipment companies, however, contest this. They say BHEL has an annual capacity of 12,000 Mw and L&T of 5,000 Mw.
"If you take the five-year Plan, the projection is set to go up to 100,000 Mw, of which 20,000 Mw is for gas-based projects. So, between just Bhel and L&T, they can meet the entire demand quite easily. This has been acknowledged by the CEA, Planning Commission, and so on," says a top official of a power equipment company.
For the moment, that's partly academic. Indian power developers such as Reliance Power, Adani Power, Lanco Infratech and Sterilite Industries have been ordering equipment from Chinese companies like Shanghai Electric, Dongfang and Harbin. And, this trend, experts say, will continue.