Soon, those not connected with the Hindi film segment in any way will also be able to reap the benefits of the sector's double-digit growth, with Third Eye Cinema Fund (TCEF), a Securities and Exchange Board of India (Sebi)-registered alternative investment fund, set to hit the market.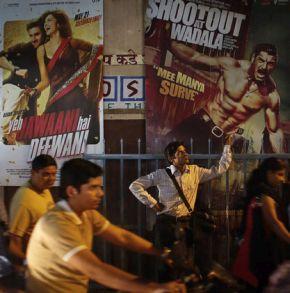 TCEF, which will target well-heeled investors, aims to generate about 25 per cent returns.

Kewal Handa, chief executive of the fund and ex-managing director of Pfizer, says, "Given the growth of the Indian film industry, many individuals want to invest in it, but have no clue how to go about it.
Also, there are many myths such as the segment isn't professional and organised. With the digitisation of screens and the advent of a corporate structure in major studios/production houses, these myths are being busted.
What better time to enter the industry and make it more professional and transparent?"

Handa and his team have already started pitching the concept to prospective investors. He is confident the first project under the new fund will be underway by the third quarter of this year.

To ensure transparency, the fund has roped in various agencies as auditors and advisors.
While IL&FS Trust Company will act as the fund's trustees, Fidelis, the production audit agency, will oversee and keep a check on production, in terms of costs. KPMG will look after taxation and audit, while ALMT will be the fund's legal advisor. Karvy will play the role of a registrar.

TCEF will follow the mini studio model and seek to invest in films across functions---from pre-production to distribution and marketing.
Apart from co-producing and distributing Hindi films, the fund will also explore opportunities in distributing Hollywood films not backed by major Hollywood studios in India. It will also look at syndication of content across the satellite and digital platforms by acquiring the intellectual property rights (IPR) for either the entire film or just its music.

The fund's advisory board includes directors such as Ashutosh Gowarikar, Kunal Kohli, John Mathew Mathan, Chandraprakash Dwivedi, Sagar Bellary and Nagesh Kukunoor.

Apart from Handa, the fund's management also comprises Chief Investment Advisor Sandeep Bhargava and Chief Operating Officer Shariq Patel.

Patel says, "We will be looking at investing in films such that the money can keep circulating at a brisk pace. We understand the risk in the film business and, therefore, will invest in different films in different ways. Our interest will be in content-driven films with budgets of Rs 5-20 crore (Rs 50-200 million)."

While it might not be India's first film fund, Handa is confident an approval from Sebi will stand it in better stead. "The fund will have a more professional approach to business and will undertake due diligence. It will operate in a transparent manner, with the NAV (net asset value) published every six months to show the heath of the fund, among other things," he says.

In 2008, Religare Enterprises and Vistaar Entertainment Ventures had joined hands to start India's first film fund, Vistaar Religare, with a size of Rs 200 crore (Rs 2 billion).
In 2012, DAR Media and MentorCap Management together launched the Rs 100-crore (Rs 1 billion) Dar MentorCap Film Fund.
While DarMentorCap Film Fund had secured Sebi approval, the fund wasn't actively involved in investing in cinema, barring co-productions under Dar Motion Pictures.