Banks tighten hold on Mallya for defaults on KFA loans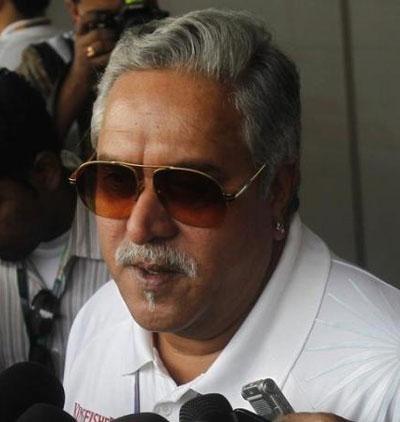 Yes Bank Ltd has sold 3.02 per cent of pledged shares of Vijay Mallya in United Breweries Ltd that is valued at Rs 770 crore (Rs 7.7 billion) as banks tighten their hold on the liquor baron for not clearing loans raised to run the defunct Kingfisher Airlines.
The move by Yes Bank comes soon after State Bank of India, India's largest bank declared Mallya as wilful defaulter after negotiations to get him clear Rs 8700 crore (Rs 87 billion) of debts to a consortium of 17 banks led by SBI.
United Breweries on Saturday in a notification to the Bombay Stock Exchange said the shares sold by Yes Bank were pledged by the McDowell Holdings Ltd, a unit of UB Holdings Ltd, majority owned by Mallya. The UB stock closed at Rs 974.80 on Friday on the Bombay Stock Exchange.
The unilateral action by Yes Bank to invoke the UB shares was to secure loans given to group companies, it said in the notice.
Mallya, on November 24, said that his priority was to settle the loans with the banks.
"I am focusing on settling Kingfisher affairs with banks. That is what my current focus is," Mallya told reporters at the sidelines of the annual general meeting of USL. "It cannot be open to ten different interpretations. I have said what I have said."
Mallya, who owns 23.55 stake through UB Holdings, his son Siddarth and other group firms such as UB overseas, Mallya Pvt Ltd, has pledged around 11.26 per cent shares in the company to banks. UB is majority owned by Dutch beverage maker Heineken.