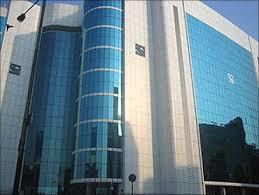 From large corporates like Sahara to unknown individuals perpetrating SMS investment scams, it was a year marked by lot many penal actions and even more policy measures by Sebi to safeguard the investors interest.

To help it bring to book fraudsters and other market manipulators, Sebi was also conferred with greater powers. The market regulator has lined up numerous regulations to ensure effective execution of these powers along with safeguards against any possible misuse.

Summing up the year gone by, Sebi Chairman U K Sinha told PTI that the regulator was also able to provide clarity and a direction to the market in areas like corporate governance and investor protection during 2013.

"We came out with guidelines that in case of scheme of arrangements, what are the procedures that will be followed and in that sense we prescribed that before going to the High Court, the proposal has to come to us and Sebi would apply its mind, give its comments and then only further action can be taken," Sinha said.

This initiative followed Sebi coming across a number of instances where interest of ordinary shareholder was being compromised besides instances of illegal related party transactions.

As a result, Sebi has made it mandatory for all major schemes of arrangement involving listed companies to get 'approval of the majority of minority shareholders'.

"This concept has come in and this is a very significant concept and gives a clear-cut message to the whole world that small investors cannot be taken for a ride by the promoters or other large shareholders," the Sebi chief said.

As Sinha says, all culprits -- whether big or small -- are same before the regulator and it was their crime that decide the penalties.

The regulator, on its part, took actions against all sorts of entities -- from Saharas, Saradha, Alchemist and Osian's to hitherto unknown individuals taking investors for a ride through their illicit schemes.

To ensure minimum public shareholding in listed companies, as many as 105 firms, including big names like Tata Tele, Adani Ports, Essar Ports, Omaxe and Gillette India, faced Sebi's ire.

At the same time, many illicit schemes including those promising huge returns on goat farming, emu rearing, potatoes, art funds, real estate and holiday memberships, came under Sebi radar with their perpetrators facing crackdown.

For listed companies, Sinha said, Sebi is taking actions to ensure regular disclosure about key developments.

"Although listing agreement provides for a number of things, but our information was that a big number of companies were not complying with it," Sinha said.

The new norms also provides for small investors remaining insulated while any action is taken against non-compliant companies.

"What it means is that there is a routine practice currently going on that if some company is violating requirements of listing agreement, then
the trading would be suspended. That was the thing being done.
"But we came to the conclusion that this is going against the interest of the shareholders.
"So, the new procedure says that there would be a penalty on the promoters, penalty on others who may be in violation and then there will be stoppage of trading in promoter shares, and as a last resort, we will go for the suspension of overall trading," he said.
Besides, Sebi has also sought to improve quality of compliance by listed companies.
"If quality of the compliance is not good enough, then we have asked the exchanges to strengthen their departments of compliance and send us exception reports based on which we would initiate action.
"These are the measures we have taken on corporate governance," he said.
According to Sinha, the new Companies Act has also brought in a new dimension and a lot of clarity from corporate governance point of view. On its part, Sebi is also gearing up to put in place a new corporate governance code for listed companies.
Besides, Sebi took many initiatives to strengthen the framework for investor grievance redressal.
"For example, earlier the redressal for grievance between broker and a client used to take place at 4 centres in the country. This has been extended to 16 centres.
"The grievance redressal panel also earlier used to be predominantly made of brokers and in many cases it was 100 per cent dominated by brokers.
"Now, we have ensured that the panel is neutral -- from a broker driven panel we have made it a neutral panel.
"Then we have provided that in case a reward is given by the panel against the broker and the broker is getting into an appeal, a portion of the award will still be paid to the investor.
"So, the investor would not have to wait for the entire appeal process to be over and he would be compensated in the meantime by way of an interim relief.
"Our computerised grievance redressal system SCORES has also seen many improvements.
"Recently, we came out with an advisory on SCORES. . . Then, we have created our own call centre, where any complaint can be lodged at any time.
"This call centre is working in 14 languages," Sinha said.
"With these examples, I want to tell you that matters like corporate governance and investor grievance redressal is our focus," Sebi chief said.
"The number of investor awareness programmes that we have done this year is all-time high, in fact several times higher than the past records.
"We are conducting these programmes through our own people, through resource persons.
"I myself have gone to numerous places for such programmes.
"We are reaching out to smaller places.
"We have opened 16 offices in a span of one and half years, up from just 4 offices in the past.
"All this is being done with a message to the larger population that we want to reach as close as possible to the investors," he said.