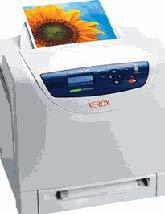 Xerox Corporation will acquire outsourcing entity Affiliated Computer Services for about $6.4 billion in a cash and stock deal.
Both companies have entered into a definitive agreement in this regard and Xerox would be shelling out $63.11 per share for ACS.
Xerox which is a leading document management, technology and services enterprise, in a statement on Tuesday said the deal, subject to regulatory approvals, is anticipated to close in the first quarter of 2010.
As per the agreement, ACS shareholders would receive a total of $18.60 per share in cash plus 4.935 Xerox shares for each ACS share they own.
Terming the transaction as a "game-changer for Xerox", the company's chief executive officer Ursula M Burns said that by combining its strengths in document technology with ACS's expertise in managing and automating work processes, they would be creating a new class of solution provider.
"The revenue we generate from services will triple from $3.5 billion in 2008 to an estimated $10 billion next year," she added.
Xerox expects to achieve annualised cost synergies that would increase to the range of $300 million to $400 million in the first three years post the deal completion. "The synergies are primarily based on expense reductions related to public company costs, procurement and using ACS's expertise in back-office operations to handle some of Xerox's internal functions," the statement said.
Once the transaction is complete, ACS would operate as an independent organisation and initially would be "branded ACS, a Xerox Company".
A $6.5-billion company, ACS offers business process outsourcing services in various fields including finance, human resources, information technology, transaction processing, and customer care.
Business process outsourcing is estimated to be a $150 billion market, growing at a rate of five per cent per year.
"Through its multi-year contracts with more than 1,700 federal, state, county and local governments, ACS is the largest provider of managed services to government entities in the US," the statement added.