The change of mind among Indian experts is based on a recent decision of the UK high court, writes Joe C Mathew.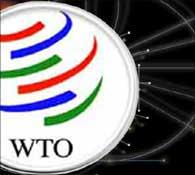 Even as India considers the European Union directive that allows seizure of goods-in-transit by its member countries as violative of the World Trade Organization's TRIPS (trade-related aspects of intellectual property rights) agreement, legal experts caution against the central government's plans to approach the dispute settlement body of WTO.
What has triggered the change of mind among Indian experts is a recent decision of the UK high court to refuse Nokia's plea to seize counterfeit cell phones (bearing Noika name) that had reached London's Heathrow airport from Hong Kong en route to Colombia.
Nokia wanted UK customs authorities to seize the goods under the EC Customs Regulation (Council Regulation No 1383/2003 of 22 July 2003), the rule which was invoked by EU members such as the Netherlands to seize over 15 consignments of Indian medicines that were on transit to African and South American destinations.
However, unlike Dutch customs authorities, the UK customs officials were not inclined to seize the goods in transit as their interpretation of the rule did not necessitate such an administrative action. Experts feel that any allegation of EU directive being anti-TRIPS can be countered easily by pointing the differing decisions taken by EU members.
"The Nokia ruling from the UK suggests that EC border control measures have to draw their substantive content from the laws of the specific EC member country in question. Therefore, while the Dutch authorities may interpret their law to seize Indian 'in transit' generics, the UK authorities may not do so.
To this extent, the assumption that EC border control measures violate WTO norms "as such" may be misplaced. This is not to suggest that the WTO action will fail, but only to caution that it may not be as foolproof as we originally assumed it to be," said Shamnad Basheer, an IP expert with the National University of Judicial Sciences, Kolkata.
Despite complaints from developing nations like India and Brazil, health NGOs and even some of the EU parliamentarians, the EU has been very consistent in maintaining that its rules are in tune with WTO obligations.
In its response, Indian mission in the EU had even informed the central government that 'no useful purpose would be served by the Mission taking up the issue of drug seizure with the EU authorities'.