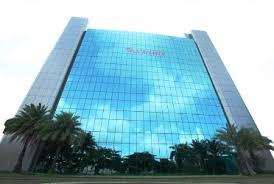 The department of pharmaceuticals has turned down three review petitions filed by drug maker Wockhardt against the prices fixed for its drugs by the National Pharmaceutical Pricing Authority, saying the company should comply with the norms fixed by the regulator.

Wockhardt had filed review petitions for three different medicines, insulin injections, povidone iodine ointment and solutions used as antiseptic for treatment and prevention of infection in wounds.

According to an official, "The company had raised concerns that while fixing price of povidone iodine ointment and solutions, NPPA had taken only the retail price into consideration, whereas the product was widely supplied to hospitals directly and at a different price."

In response to Wockhardt's application, the government said: "The Drugs Price Control Order, 2013, does not distinguish between sales through retailer shop or through hospital outlets.

It is only the 'price to retailer', which is captured by IMS (a market research agency),
that is taken into account for calculation of ceiling price. Therefore, any such further classification or exclusion of hospital sales may not be in line with provisions of DPCO, 2013".
Povidone iodine ointment and solutions are available in the market under various popular brands such as Betadine and Wokadine.
In response to a separate petition by Wockhardt against the price fixed for its human insulin injection, DoP directed the drug maker to comply with the price cap, but also told the regulator to consider a price revision within two months based on the latest data.
"While fixing the revised ceiling price, NPPA should keep in mind that the allowed price is not evasive and should not have the potential of forcing the major manufacturers out of business, thereby creating a shortage of the product in the market.
"Meanwhile, the petitioners (Wockhardt) should be directed to maintain the ceiling price," it said in a review order dated December 31.