Air Carnival can make quick progress by stepping into the space that SpiceJet has left empty.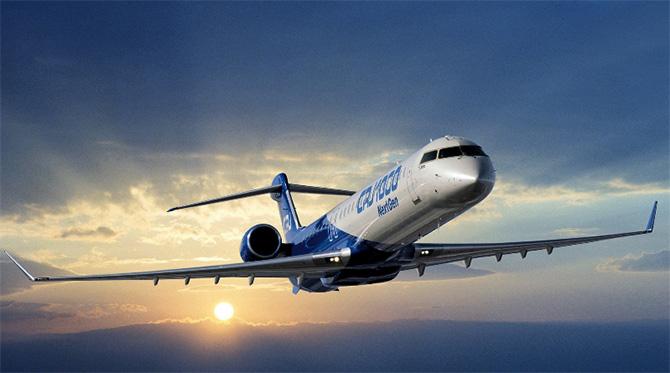 The buzz in the aviation sector may be far from over. At a time when older airlines are struggling to stay afloat, a new airline from Coimbatore is gearing up to take to the skies with its low-cost service.
Set to launch in April, Air Carnival, which is promoted by Coimbatore Marine College, or CMC group, that runs educational institutions in south India, will focus on short-haul routes where it can fly profitably, and where a vacuum has been created by large airlines such as Kingfisher and Paramount Airways folding up their operations.
The tentative break-even target has been set for 2017, says Manish Kumar Singh, chief executive officer, Air Carnival. Analysts say the airline's success will depend on careful route planning and its ability to take advantage of the troubles that have befallen SpiceJet.

SpiceJet, which is in the throes of a financial crisis, is flying fewer flights in comparison to last year to save costs. As the market for air travel in southern states has been steadily growing, analysts feel, Air Carnival can make quick progress by stepping into the space that SpiceJet has left empty.
Aviation is not new to the CMC group. It has been associated with the sector since 2008 through its educational institutions that offer a multitude of courses in the subject. In 2013, the group set up Air Carnival Charter Services. "When we saw the need for air transport on short-haul routes, we moved ahead with our project," says Singh. The promoter is expected to infuse $12-15 million into the project initially.
Positioned as a small-town carrier, the airline will start with a fleet of two aircraft. By December, two more ATR 72-500 aircraft with full economy configuration and a seating capacity of 70 will be taken on lease by the company. As non-hub, short-haul flights are highly cost-effective, Singh says the airline will manage to turn a profit even with 50 per cent occupancy. "We can operate the aircraft comfortably with 30-40 seats occupied," says Singh.
Singh's plan is to start small and scale up the business gradually. It will go for a pan-India expansion only in 2016, after launching in South India first. In two years, the company plans to increase its fleet of ATRs to 12 so that it has four aircraft for each zone.
The airline believes Coimbatore's strategic location-it is close to two big metros, Chennai and Bengaluru, and is an emerging Tier I city-will work to its advantage. With Tamil Nadu at the forefront of the Central government's Make-in-India push, Singh expects the demand for air travel to come not only from tourists but also from businessmen from within Tamil Nadu and the neighbouring states.
Vasuki Prasad, an analyst with KoneArk Aviation Consultants, says of the five regions - North, West, East, North East and South - the southern region is the most lucrative market with three of the country's four metros falling in that region.
In 2013-14, Bengaluru, Chennai and Hyderabad together had 25 million domestic passenger, in comparison to Mumbai's 22 million and Delhi's 24 million. Among the new airlines, Vistara is the only one that is not based in the region. All others, including AirAsia India, Pegasus, Fly Easy, Air Carnival and Air Costa, are based in south India.
However, while the region holds abundant promise for growth, regional operators, such as Air Carnival, cannot fully benefit from the growing demand as aviation rules limit their flight to within the metro region. "Because a regional operator cannot operate to metros outside its region, it is at a disadvantage," points out Prasad.
That partially explains why regional players shy away from the market, leaving the field clear for chartered planes. Chartered, or non-scheduled services, which have a strong presence in south India could prove to be the biggest challenge for Air Carnival.
On the competition, Singh says: "They have their plans and segments, we will have our plan. We see it as an advantage rather than a challenge because having more players in the sector will induce us to do better and something different from others".
According to him, airlines fail not because of lack of business but because they stretch themselves thin by expanding too quickly and selling fares at a discount. "They sell most of the tickets six to eight months in advance, which is not sustainable," he adds.
AIR CARNIVAL'S FLIGHT PLAN
Launch date: April 2015
Break-even target: 2017
Total investment: $12-15 million
Promoter: The CMC group
Number of aircraft: 2; to be scaled up to 12 by 2016
Area of operation: Short-haul flights around Coimbatore