SpiceJet is grappling with a crisis of customer confidence but it is acting swiftly and following in the footsteps of other big brands.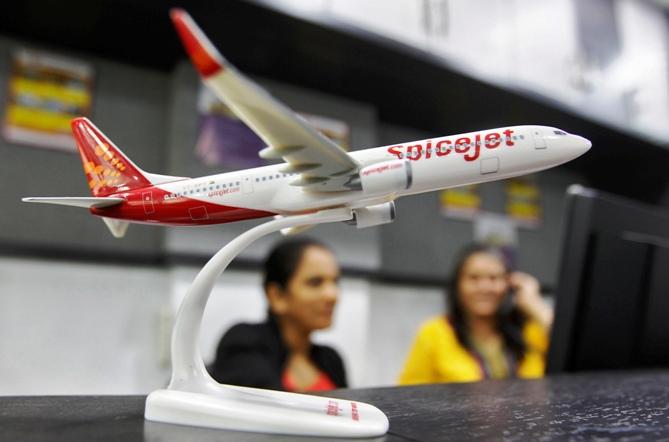 It seems to have dodged the distress markers, at least for now.
SpiceJet is back on its feet after a gruelling ordeal that saw the no-frills carrier cut its fleet size, cancel flights, default on dues, and face the ire of stranded passengers.
To many it seemed as if the airline would never fly again, but it has; and through a series of timely measures, is clawing its way back into customers' travel plans.
It has increased daily departures from 210 in January to 245 in May2015.
And according to Directorate General of Civil Aviation, its market share has increased from the January lows of 9.4 to 9.7 per cent in March while passenger loads have increased from 80 to 83.4 per cent.
What did it do?
After its founder-promoter Ajay Singh took the airline back from its erstwhile management, he cleared tax dues and salary arrears while launching an aggressive sales and promotions campaign.
The company also settled all payment related issues with aircraft lessors and made sure that salaries were paid on time.
It re-built the flight schedule and refunded passengers whose flights had been cancelled.
However, memories of grounded planes and cancelled flights refuse to go away.
While giving the airline another chance, passengers remain wary.
How does an airline then, once the number two domestic carrier after Indigo, restore brand confidence?
The first thing to do would be to win back the trust of old loyalists.
"I believe the hardest thing in aviation is to restore long-term trust in the brand.
"Cheap fares may get the passengers on board the first time, but it is the affinity to the brand that keeps them coming back.
"SpiceJet is bringing back their on-time guarantee and approaching business travellers directly with their SpiceMax (extra leg room) product.
"Perhaps they should look into introducing a loyalty program," Shashank Nigam, CEO of SimpliFlying, an aviation branding firm, said.
Santosh Desai, MD & CEO, Future Brands, said, "I think Spicejet can pull itself out of this mess. In the airlines business, a consumer never outrightly rejects an operator.
"If there is a flight which is convenient and works for a consumer, he or she is most likely to take it.
"Of course, Spicejet will have to focus on what the consumer wants, whether it is on-time performance, service-levels and courtesy.
"It will have to work hard to regain the confidence of consumers. But I don't think the brand is not redeemable."
Spicejet should take heart from his words as well as from the example of other airlines who have managed to step back from the brink.
Consider this: After a string of embarrassing flight delays caused by systemic issues in February 2007, US airline JetBlue's brand suffered dramatically.
Customers began deserting the airline which is when the management released a "Customer Bill of Rights."
It was a list of the facilities and compensation that passengers were entitled to in the event of flight delays and cancellations.
Hailed as a unique move, it helped restore confidence.
Look at what Air Asia's chief Tony Fernandes did following a plane crash off Indonesia's coast last December.
Within hours of the crash, Fernandes met families of passengers assuring them of his fullest co-operation and support.
"Fernandes demonstrated his organisation's commitment to learn from what had happened, and more importantly, in the early stages of the incident, its total support and care for those who had lost their loved ones," said David Wilson, group managing director and partner of Bell Pottinger, a UK-based public relations agency, which has handled crisis management for a number of companies.
Away from the aviation sector and closer to home, India's popular chocolate brand Cadbury was hit when worms were found in its chocolate bars in October 2003.
The company fought back using a combination of advertising, marketing and manufacturing changes.
Cadbury (now Mondelez) appointed actor Amitabh Bachchan to endorse the brand, and more importantly, communicate the packaging changes it had made to ensure food safety was in no way compromised.
By mid-2004, the crisis of confidence had abated, and sales, which had fallen considerably in the wake of the October 2003 revelation, was restored.
Around the same time, cola majors Coca-Cola and PepsiCo were hit by the reports of the Delhi-based Centre for Science and Environment in August 2003, which said that Coke and Pepsi had pesticide levels many times higher than the permissible limits. Customers were appalled and sales were affected.
The cycle was repeated in 2006, when CSE came back saying the two had done nothing to reduce pesticide levels.
The cola majors could do nothing much apart from ride out the two controversies with sustained advertising and marketing.
They focused on clearing misconceptions and introduced pricing changes and also pushed non-fizzy drinks in the marketplace.
Here's one more: In 2009, Detroit-based General Motors filed for bankruptcy in the US, instilling fear in the minds of millions of GM consumers in India.
At that time, the late Karl Slym, the then head of GM India, earned praise for the way he handled the crisis, appearing on television reassuring dealers and customers that the domestic business would not be impacted.
To keep flying, all SpiceJet would need to do, perhaps, is follow its peers.
Crisis points
When a negative event or set of events leads customers to question their allegiance to a brand, it marks the onset of crisis. Many companies have had to face such a situation. Here are a few who fought back:
SpiceJet
Problem: Financial crunch leads to reduction of fleet, cancellation of flights and payment delays
Fight back: Change in ownership in January. Salaries paid, dues settled and flight schedule being rebuilt
Air Asia
Problem: Airbus A320 crashes in December; third crash involving a South East Asian airline
Fight back: Group CEO Tony Fernandes takes charge of crisis communication, averts brand erosion
Cadbury
Problem: Worms are found in a bar of chocolate in 2003, outrage and censure and consumers stop buying
Fight back: It changes its packaging and manufacturing processes and uses Amitabh Bachchan as brand ambassador to restore customer confidence
Image: A SpiceJet booking counter; Photograph: Reuters