There are many who see a potential drop in interest by brands this year given that election news tends to cut into sports viewership.
Urvi Malvania reports.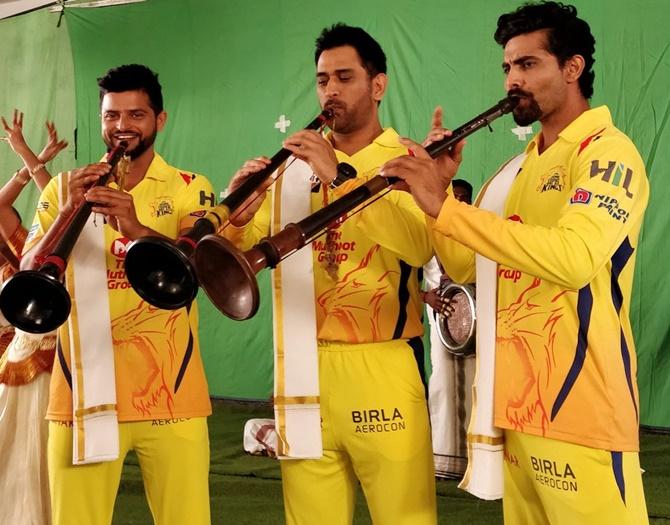 Chennai Super Kings is first off the block, even before the calendar for 2019 was formally announced, the team kicked off the branding season with a new campaign with its long term associate Peter England.
Starring M S Dhoni, Shane Watson, Dwayne Bravo and Murali Vijay, the ads pitch the brand's collection of wedding suits.
Number three in terms of brand value as per the Duff and Phelps report for 2018, Team CSK has also announced a new sponsor on its 2019 list, SNJ Distilleries that owns the British Empire brand.
Others have announced their new brand lists too.
Kolkata Knight Riders (KKR, Rank 2) has two additions to the list so far with Greenply and Khadims while Mumbai Indians (MI, Rank 1) has two labels missing so far, Samsung and GoIbibo.
The strength of the IPL has grown every year, in terms of viewership and reach of the tournament and consequently, the brand power of league and its teams.
Over the past couple of years, the IPL has also sought a larger social media footprint, thereby offering brands access to the vast retinue of fans online.
According to the Duff and Phelps report, social media mentions in the first week of the 2018 edition was 855,400 and that went up to 1.3 million after two weeks.
In comparison, in 2017, the IPL garnered 642,900 mentions on social media platforms.
Indranil Das Blah, co-CEO, KWAN, a sports marketing agency feels the scope and scale of the IPL will continue to hold the teams in good stead in 2019, despite the challenge of this being an election year and the ICC Cricket World Cup kicking off within six weeks of the IPL finale.
"The IPL is a huge property and many brands plan their entire marketing budgets around it. When it comes to on-ground sponsorships, the brands want their logos on jerseys worn by the players. As long as that is fulfilled, they are happy," Das Blah said.
Still, there are many who see a potential drop in interest by brands this year given that election news tends to cut into sports viewership.
This is especially true for the adult male TV viewing population, which according to the TV audience measurement agency BARC, is the biggest group of IPL watchers.
This is also the target group that most advertisers, on air and on-ground, hope to reach through the IPL.
On ground, there may be uncertainty about venues and match timings and stadium attendance could be affected.
Brands therefore may take a conservative stand when it comes to spending.
Or they will need to be more innovative say experts.
Ramakrishnan R, co-founder, Baseline Ventures feels it will be business as usual for most.
"More popular ones like MI, CSK, and KKR have long term deals. They don't need to go to market for big sponsorships while the rest go to market every year. This year is no different," says Ramakrishnan.
Also with the World Cup close on the heels of the IPL, many international players may not be available.
But Das Blah and Ramakrishnan do not see that as a hurdle, because the biggest brands in these games are the domestic players, they said.