The Cyrus Mistry camp is confident that independent directors will take their cue from their counterparts in Indian Hotels, reports Dev Chatterjee.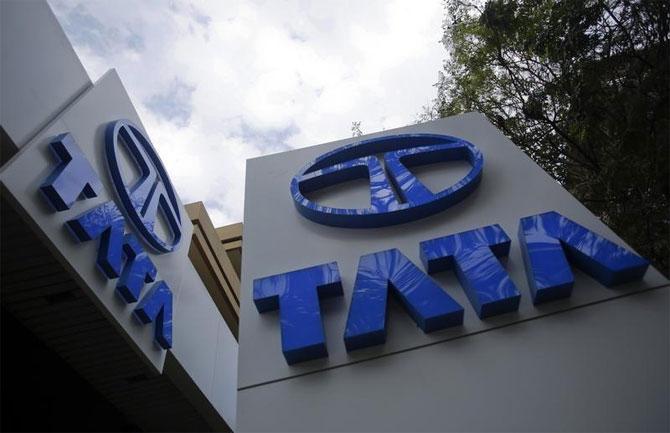 Bolstered by the unanimous support from independent directors of the Indian Hotels Company, the Cyrus Mistry camp is banking on the independent directors of other listed Tata companies to follow suit, based on Mistry's performance as chairman at the operating companies in his four-year term, say sources close to the Shapoorji Pallonji Group.
Besides IHCL, Mistry is the chairman of six major Tata Group firms, including Tata Consultancy Services, Tata Motors and Tata Steel.
Tata Chemicals and Tata Steel will have their board meetings to consider second-quarter results on November 10 and November 11, respectively, while Tata Motors will hold its meeting next Monday, Novem,ber 14.
At the IHCL board meeting on Friday, all the six senior independent directors, including industry doyens Deepak Parekh, Keki Dadiseth and Nadir Godrej, praised Mistry for his leadership in turning around the hotel company, at a time when 75% of its net worth was wiped out due to bad acquisitions of the past.
The merger of an off-balance sheet property of Sea Rock in Mumbai with IHCL had also impacted its financials negatively, but was necessary to give the correct picture to the shareholders, said a director.
IHCL's independent directors met separately before the board meeting and issued a statement that it was imperative for them to state their views to investors and public at large, who trade in securities of the company, to make an informed decision.
An independent director said the boards of other Tata Group companies are also likely to make their statements known to the public when they meet for board meetings of their respective companies.
There are four independent directors on the Tata Chemicals board: Nasser Munjee, Nusli Wadia, Y S P Thorat and Vibha Paul Rishi.
Vibha Paul Rishi has already backed Mistry in the IHCL board meeting and is likely to follow suit in Tata Chemicals.
Both senior directors Wadia and Munjee are likely to support Mistry, sources said.
Tata Chemicals had announced the sale of its urea business in August to unlock value as part of its strategic plans.
At the Tata Steel board, Wadia Group Chairman Nusli Wadia and former State Bank of India chairman O P Bhatt are likely to discuss the concerns raised by Mistry in his letter to the Tata Sons board of potential write-downs worth $10 billion in Tata Steel.
"As Mistry had taken all the steps in Tata Steel keeping the entire Tata Steel board into confidence, it would be difficult for the independent directors to vote against him," said a source close to the development.
Besides, with the Kalinganagar steel plant coming on stream, the project is set to start contributing to Tata Steel's coffers and help restore financial stability, the source added
The Tata Steel board has six independent directors. Of this, Mallika Srinivasan is the chairman and chief executive officer of Tractors and Farm Equipment and is the wife of TVS Group chairman Venu Srinivasan.
Venu, as an independent director on the Tata Sons board, had voted to remove Mistry as chairman of Tata Sons.
Two other independent directors Andrew Robb and J Schraven are ex-Corus and joined the board after the acquisition.
Former Eicher Group chairman Subodh Bhargava is another independent director.
According to a Tata Sons insider, if the boards back Mistry, then it would send notices to call an extraordinary general meeting of shareholders to oust Mistry from the boards of the listed companies.
But as the Tata Sons stake is low in the listed companies, it would be not be easy for the Tatas to remove Mistry.
Tata Sons holds stake in the 30% to 36% range in six of the seven companies and the outcome on Mistry's removal will depend on how institutional and public shareholders will vote.
TCS, the seventh company, has Tata Sons holding a 73.3% stake and it would be the only company where Tata Sons could remove Mistry in an EGM, said a lawyer.
Also, TCS announced its Q2 results before Mistry's ouster.
The Tata Motors board has six independent directors, with senior directors Wadia and Munjee expected to support Mistry.
In his letter to Tata Sons directors, Mistry had raised concerns over the Nano car project, which saw an annual loss of over Rs 1,000 crore (Rs 10 billion) at its peak.
A director on Tata Motors board said the project has lost over Rs 6,000 crore (Rs 60 billion) and it is time to shut down the project.
A director of Tata Motors said the morale of Tata Motors is low and it took two years to find a new CEO, with many selected by Mistry not approved by Tata.
The other members of Tata Motors boards are Falguni Nayar, R A Mashelkar, Subodh Bhargava and Vinesh Jairath.
The boards of Tata Power and Tata Global have eight and five independent directors, respectively, and will play an important role in deciding Mistry's fate.
Apart from Analjit Singh of the Max Group, Tata Global board has Darius Pandole, Ireena Vittal, Mallika Srinivasan and former bankers V Leeladhar and Ranjana Kumar.
The Tata Power board, which cleared the Welspun Renewables power deal this year, includes former HDFC Standard Life Managing Director Deepak Satwalekar, A K Basu, H S Vachha, N H Mirza and P G Mankad, all senior corporate leaders or bureaucrats.
Less than two weeks before Cyrus Mistry was removed from Tata Sons, Tata Power had inducted three new independent directors: Anjali Bansal, Sanjay Bhandarkar and Vibha Padalkar.
Photograph: Vivek Prakash/Reuters