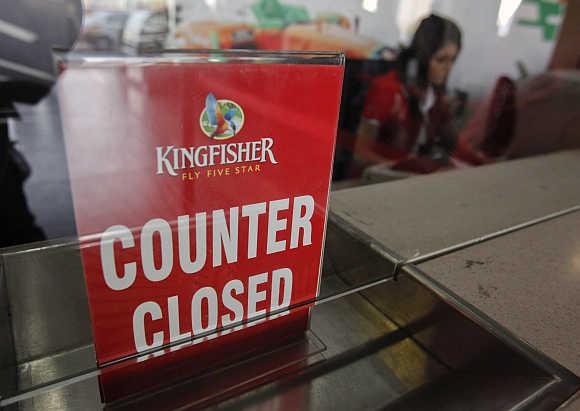 To reiterate his point mentioned in the Economic Survey of 2015-16, Arvind Subramanian said we are a country with very few tax payers
Amid Vijay Mallya, accused of not repaying over Rs 9,000 crore (Rs 90 billion) of loans to public sector banks fleeing the country, Chief Economic Adviser Arvind Subramanian on Thursday said those who make mistakes have to pay for them.
He also said that not levying excise duty at 28 per cent on gold is a kind of subsidy on the precious metal.
In an interview to Shekhar Gupta for NDTV's weekly show Walk The Talk, Subramanian was asked about lavish lifestyle of some of the 'wilful defaulters'.
". . .Forget the ethics of it or the morality of it.
"Any market system can only be successful if those who make mistakes are made to pay for them," he said, adding that the proposed bankruptcy law will address this problem to a large extent.
On general banking crisis, Subramanian highlighted the fact that the government has not only put in more money in the public sector banks but also committed more funds for future.
"We have to address the four -- recognition, recapitalisation, resolution and reform," he said.
To a question about subsidy on gold, since it is an internationally-priced commodity, Subramanian said, standard rate of excise duty is about 14.5 per cent while it should be 28 per cent.
"In the case of gold, not taxing it at the standard rate is the implicit subsidy," he said.
On the present row over one per cent excise duty on gold jewellery, he said, if there is a highly subsidised item for long time, it is because there are interests who want it that way.
On the fears of smuggling if gold was taxed, the CEA said there have been many instances when duties were imposed on gold.
To reiterate his point mentioned in the Economic Survey of 2015-16, Subramanian said we are a country with very few taxpayers.
"Our taxpayers-to-voters ratio is 4 per cent.
"Conceptually, people have to understand that when you vote you discharge your obligations as a political citizen.
"When you pay taxes, you discharge your obligations as an economic citizen and both should go hand in hand."
He, however, agreed that there was a crisis of credibility with the governments.
He said, the state has to be better at delivering essential services like safety, environment, law and order.
"It is a two-way interaction," he said.
"Citizens have obligations and the state has obligations as well. The point I want to make is that what you find in India is that the people who pay taxes are not middle class at all.
"The person who pays 10 per cent tax is in the top 5.5 per cent of the population. So the person who is already paying tax is already rich."
On public provident fund, the CEA said the real rate of return for the fund is about 16 per cent, because it is EEE (exempt, exempt, exempt).
"We need to understand that these subsidies are a zero-sum game.
"If you are giving subsidy to someone, that money is not available to do something else. We need to understand this bigger thing about subsidies, taxes and who the beneficiaries are," he explained.
He, however, didn't appear to be surprised by the political reaction to partial taxing of EPF withdrawal.
"Everywhere, when you try and withdraw entitlements, people revolt because people think an entitlement becomes a right. This is true all over the world," he said.
On reforms, Subramanian said there are two pre-conditions for big reforms -- first, a sense of crisis, an actual one or something close to that.
Second, fairly concentrated levers of power.
"Our levers of power are totally decentralised, not just between the Centre and states. Power is dispersed and there is no sense of crisis.
"The term I used for the standard we should have was a persistent creative incrementalism. That is the legitimate standard to judge any government by," Subramanian said.
Asked whether India is really growing at 7-7.5 per cent as there are no jobs and no salary hikes, Subramanian said the economy was giving mixed signals.
"Take indirect tax collection. We are collecting at 10.5 per cent and similarly creditors are beginning to pick up. . . auto sector is doing very well.
"It is true that sectors like aluminium and steel are doing less… the economy is sending mixed signals. That is the truth," he said.
To another query on use of protectionism when there is no sense of crisis, he said as the country becomes more and more open, it needs to shed some of the old ways.
However, there is a factor which could justify the government's stand -- there is no doubt that there is excess capacity in the world, there is lot of unfair competition from countries.
However, the country needs to have a better domestic machinery to be able to impose measures which are internationally legitimate as sanctioned by the World Trade Organization.
"I think our domestic machinery for imposing anti-dumping duty needs to be strengthened."
He said the minimum import price comes to the sunset clause and hopefully it won't be renewed beyond that.
Image: File photo of a closed Kingfisher ticketing counter. Photograph: Vivek Prakash/Reuters