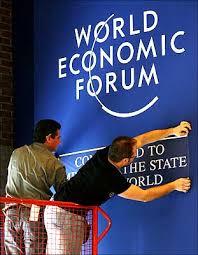 A growing rich-poor income gap is the biggest risk the world is facing for the next decade, while failure to create a sustainable healthcare system may create social unrest in countries like India, the World Economic Forum said on Thursday.

Releasing its annual Global Risks 2014 report, Geneva-based WEF said that the income disparity was the most likely risk to cause an impact on a global scale in the next decade, while other significant risks include extreme weather events, unemployment and fiscal crises.

"In emerging markets, any failure to create sustainable universal healthcare systems -- a constitutional obligation in Brazil and Turkey, and a stated ambition in India, Indonesia and South Africa -- may arouse social unrest," the report said.

Based on a survey of 700 experts from across the world, the report jointly prepared by WEF and Oliver Wyman group has listed out 31 global risks that also include digital disintegration and various geopolitical risks.

The risks are grouped under five categories -- economic, environmental, geopolitical, societal and technological -- and measured in terms of their likelihood and potential impact.

After income disparity, experts see extreme weather events as the next mostly likely global risk, followed by unemployment and underemployment, climate change and cyber attacks.

In terms of impact, the
survey found fiscal crises as the most impactful global risk, followed by climate change, water crises, unemployment and underemployment, and then critical information infrastructure breakdown.
The WEF, which would host its Annual Meeting at Davos, Switzerland next week, further said the deepening reliance on Internet make the risk of systemic failure – on a scale capable of breaking systems or even societies – greater than ever in 2014.
"Recent revelations on government surveillance have reduced the international community's willingness to work together to build governance models to address this weakness.
"The effect could be a balkanization of the Internet, or so-called 'cybergeddon', where hackers enjoy overwhelming superiority and massive disruption is commonplace," it added.
The WEF said cyberspace has proved largely resilient to attacks and other disruptions so far, but its underlying dynamic has always been such that "attackers have an easier time than defenders".
"There are reasons to believe that resilience is gradually being undermined, allowing this dynamic of vulnerability to become more impactful," it added.
The report further said that demographic and economic changes, such as growing middle classes in most emerging-market countries, ageing populations in Europe, China and Japan, and fast-expanding populations in India, North Africa and Middle East are transforming societal expectations and shaping national political priorities.