Why top executives are trading cushy jobs for start-ups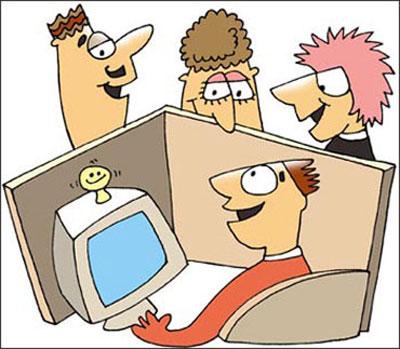 The rate of executives quitting well-paying jobs to set up their own, or work with, start-ups has gone up significantly.
According to some sectoral estimates, at least a dozen senior executives have become entrepreneurs, the most recent being former Infosys chief financial officer Rajiv Bansal, who has decided to join taxi aggregator Ola as its CFO.
"Earlier, it was happening more in multinational R&D setups, but we have seen this trend spread to Indian technology companies and now even non-technology companies," said Sharad Sharma, a founding member of the software product industry think-tank iSpirt and a member of the Indian Angel Network.
The reason was the dramatic changes in sectors like financial services, healthcare and automobiles, he added. The banking system is expected to change far more in the next 10 years than it has in the last 50. The same is the case with the car industry worldwide.
"And the playbook you need to deal with non-linear changes is very different from the playbook you need to deal with evolutionary changes. People see the opportunities outside and jump to take up those opportunities," Sharma said.
In the past year, a number of senior executives from large companies have either started companies targeting such opportunities or have joined promising start-ups that work in these segments.
In June, Anand Prahlad who until then was managing director of Intel India Security Lab, left the company to take a stab at entrepreneurship. Prahlad and Anand Rao Ladi, former head of the Asia-Pacific business at Mindtree, have started a company called Parablu that addresses a niche segment in enterprise cloud security. "When I was working with CommVault Systems (in 2000) before joining McAfee, it was a small company of around 40 people. So I have always loved working with start-ups. There has always been an itch to go back to the roots and do something that can have an impact," said Anand Prahlad, founder of Parablu.
M Haragopal, former head of Infosys' universal banking product arm Finacle, left last year for some disruptive innovation in banking and capital markets. He was joined by the former managing director of Oracle India, Sandeep Mathur, to start Fin1. The company has launched its first set of intelligent assistant products for the capital markets. S Janakiraman, a co-founder of Mindtree who left the company last year, founded Nuvepro, for cloud management and integration.
Experts believe the number of such departures has gone up because of the early success of some of their peers.
Insta Health Solutions, a hospital information management solutions provider acquired earlier this month by Practo, India's largest doctor discovery platform, for $12 million was started by Ramesh Emani, a former president of Wipro who was then handling the company's $1 billion product engineering solutions division.
"It's not a new thing, but there is definitely an increased interest in startups," said Kris Gopalakrishnan, co-founder and former chief executive officer and managing director of Infosys.
There were two scenarios in a person's life when a start-up made sense, he said. "One is just after college when there is no dependency of your family members and there is no liability. And the other is when you have already spent 10-15 years, have made some money, and are now looking at a second innings using that experience," he added.
Illustration: Uttam Ghosh/Rediff.com