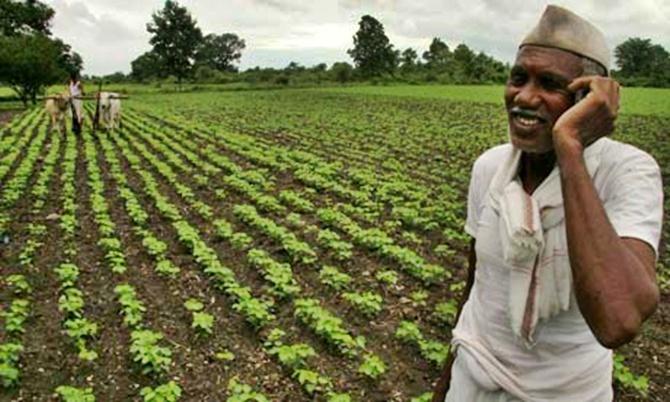 Full recovery in the farm sector might require more than two favourable monsoons, considering the severity of current stress, says India Ratings and Research (Ind-Ra).
Nearly 15 per cent of tractor loans disbursed during 2014 and 2015 were overdue for more than three months as of March 2016.
The average delinquency rate for 12-month seasonal loans was nine per cent during 2009, amid deficient rainfall and low agricultural GDP.
It still took nearly two years for the delinquency rate and agricultural output growth rate to completely normalise, it said.
Ind-Ra believes the consecutive monsoon failures have created a much more severe impact on the farm sector and tractor loans now than in 2009.
Hence, recovery is likely to be protracted. While 47 per cent of subdivisions (as classified by India Meteorological Department) faced a deficient monsoon in 2015, compared to 64 per cent in 2009, nearly half of these had faced two deficient monsoons by 2015, unlike in 2009.
Ind-Ra believes only one favourable monsoon might prove inadequate to restore the sector.
This is because, unlike the 2009 downturn, the current cycle has so far seen almost five years of muted growth, in not only production and price but also sowing area and crop yield.
During the 2009 slowdown, the production of all crops dropped four per cent.
However, a 25-plus per cent increase in the government's Minimum Support Price for both foodgrain and non-foodgrain crops, and a nearly four per cent drop in key input cost (diesel and fertiliser) lessened farmers' problems.
In 2014 and 2015, not only did output suffer but the growth in MSP was low, at a compounded annual rate below three per cent.
Even after factoring in the reduction in diesel prices in the past two years, farmers' net profit has been growing at a CAGR of below 10 per cent since 2014.
Hence, the impact on farmers' income has been more pronounced.
These woes have been accentuated by a glut in tractor financing, with loans disbursed on this in 2015 being eight times the 2009 volume.
Excess supply of vehicles in a subdued economy has resulted in reduced utilisation rates for tractors.
Clearly borne out by proxies such as the growth rate in tractor wages, five per cent in November 2015 from 15 per cent in 2009-2013.
Ind-Ra believes if sales are pushed without a commensurate improvement in farmers/tractor owners' income, the reduction in delinquency levels would be prolonged.