'Indian consumers no more accept an end-of-the-life-cycle product. They expect products that have just been launched globally and are current in every way.'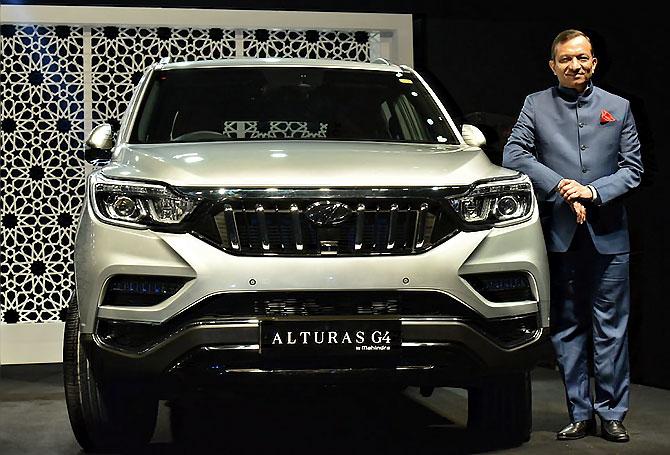 Mahindra and Mahindra launched the Alturas G4 -- rebadged Ssangyong Rexton -- a premium SUV pitted against Toyota Fortuner and Ford Endeavour recently.
Pawan Goekna, managing director, M&M, tells Shally Seth Mohile the Alturas, by far the most-expensive model wearing an Indian badge, is a huge leap forward for Mahindra.
This is for the first time M&M is pushing the envelope in terms of price and taking on the global carmakers. Are you nervous?
Actually, this is the third time we are pushing the envelope. The first time was Scorpio when we launched a Rs 600,000 product.
We were nervous if a Mahindra brand would attract a buyer at this price. The next was when we launched the XUV500, a Rs 1.2-million product.
We were nervous whether a customer would pay that for a Mahindra brand.
This time around, we are pushing it up much more by launching a product in the Rs 2.6 million to Rs 3 million price segment. And clearly, this time, too, it's the same situation -- we are nervous if a customer will accept a Mahindra product at this price.
But considering the kind of product we are launching and its pedigree, we are confident that a buyer who is looking for a product in that range will consider the model.
We are hoping that the Alturas, too, redefines Mahindra the way the Scorpio and the XUV500 did.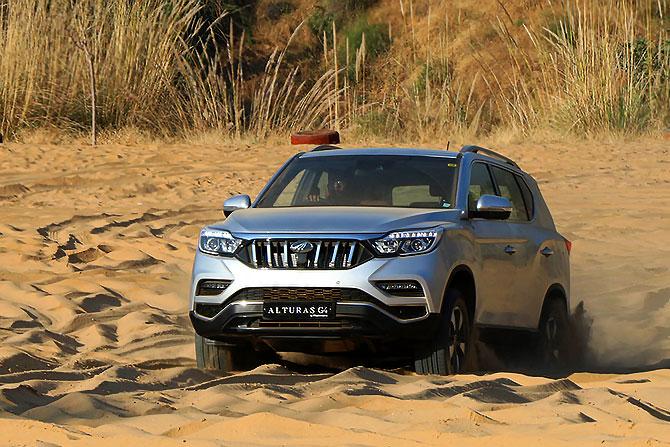 The Ssangyong Rexton didn't take off in India. What did you learn from this?
There were quite a few learnings. In all fairness, the Rexton that we had launched at that time was an ageing product.
What we have learned is Indian consumers no more accept an end-of-the-life-cycle product.
They expect products that have just been launched globally and are current in every way.
The second lesson learnt is introducing a sister brand, which is the only product and that too not a high volume one, is a very difficult thing to do. Therefore, we decided to consolidate everything under the Mahindra brand and not try and sell the Ssangyong brand in India.
Thirdly, what we also learnt is that a customer who is spending such an amount of money would also want to be treated very differently.
If we sell a Bolero and a Rexton from the same showroom, it won't work. Therefore, we have created a special shop-in-shop kind of a thing where we will be selling the Alturas.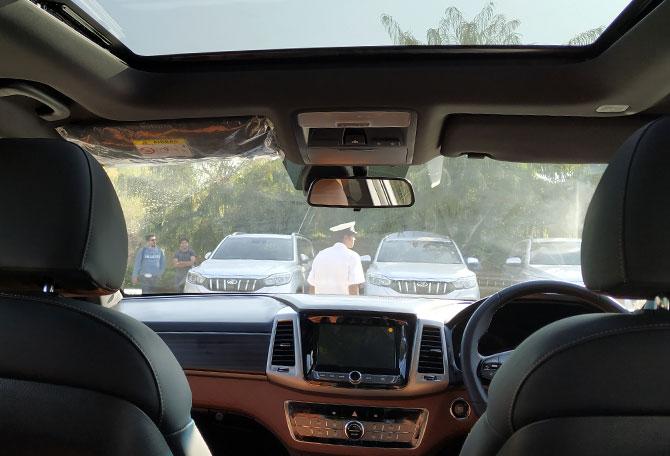 What kind of volumes are you expecting?
There are only two competing models in the SUV segment, and the market is around 4000 units a month.
Of course, people who are buying premium sedans will also be considering it. If we can get a 10 per cent share of the market, we will feel good about it.
How much have you invested in the model?
The investment that we have made in the Rexton G4 in Ssangyong in Korea is about $230 million.
We have also made some incremental investments in India to make the product suitable.
Between Ssangyong and Mahindra, we have a clear arm's length kind of commercial agreement where we pay a licencing fee, we pay for the CKD (completely knocked down) kits with some margins for Ssangyong.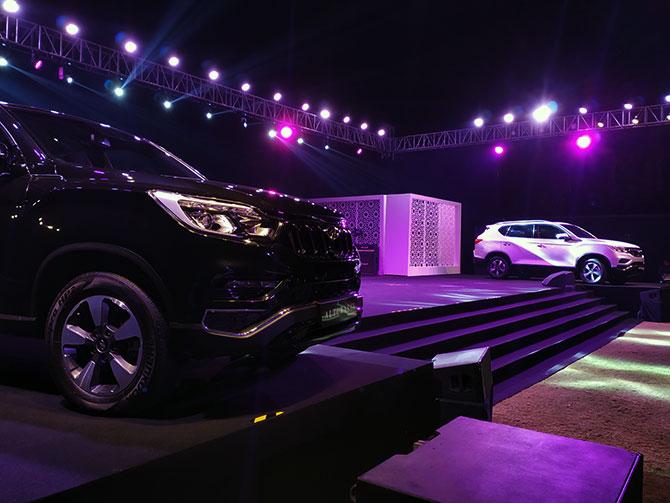 Though you have been working together with Ssangyong, a company you acquired in 2011, this is the first product that shows front-end synergies between the two. What took you so long?
These things take time. Actually, the first such project we started to work on was the S201 (a compact SUV), which will be launched next quarter.
This is the second one, but it came first as there weren't too many changes made to the product.
We started working on the S201 in 2013-14, which was the third year of our acquisition.
It takes that much time to understand each other. In the meantime, we have done common engines.
Ssangyong will be launching the model in six months and it will be launched by Mahindra soon after that.
Some of it have already happened. So, there have been a lot of product synergies. You are seeing an output of something that started four years ago.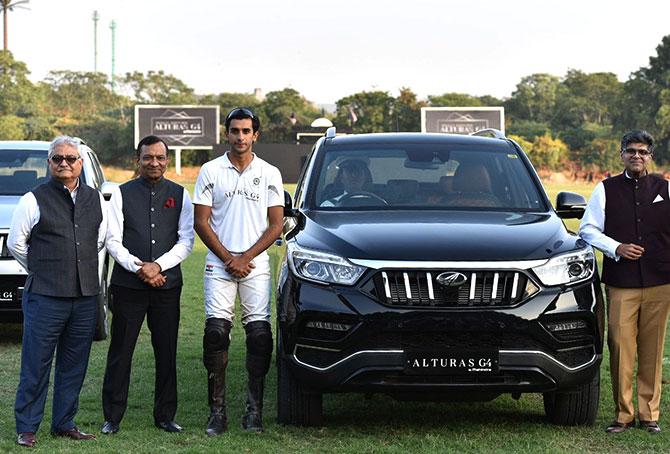 What kind of improvement can one see in M&M market share once all the products for this fiscal are established in their respective segments?
I won't want to hazard a guess on that as we have been notoriously wrong in the past.
All I would say is these three new products -- the Marazzo, Alturas, and the S201 -- should give us an incremental volume of 3,000 a month once all three mature.
It is hard to say whether it will come from new models or at the cost of the existing ones.
I certainly hope most of it is new volume and not cannibalisation of an existing one. This should help inch up the market share.
With all your new product pipeline getting exhausted by this fiscal year-end, how will you retain excitement in M&M products from FY20 onwards?
The new cycle will start in calendar year 2020. We will just take a breather for a year in 2019, when the entire focus will be on transition to BSVI.
While all the high-volume products will continue, the low volume ones will be discontinued.
Photographs & Video: Rajesh Karkera / Rediff.com