Tata Steel on Monday announced it would write down assets and goodwill worth $1.6 billion in FY13. Effectively, the company is saying some of its assets, primarily European, are not worth as much as they were.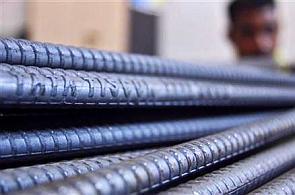 In 2006, Tata Steel paid $12 billion to acquire Corus (now known as Tata Steel Europe). At the time, the company's assets were valued at $8-9 billion and the additional $3 billion was the goodwill premium.

It may be recalled that Tata Steel's initial bid for Corus was for $7.6 billion, which the company later hiked to $12.04 billion.

Six years later, Tata Steel is saying the value of its assets and goodwill is lower by $1.6 billion. Analysts, however, say it should have written off the entire $3 billion goodwill premium.

Even though this write-down is a non-cash item, there will be an impact on the company's balance sheet. The company has not clarified but it could offset this write-off against its $8 billion in reserves or take a hit on the profit and loss (P&L) statement.

The company could also book it as an exceptional item in the P&L statement and FY13's Q4 result could figure a big loss. The write-off would bring down the company's net
worth and unadjusted book value.
According to Emkay Global, the unadjusted book value would be impacted negatively by 18 per cent for FY14.
Lower book value would also mean the company's debt-equity ratio would go up to 1.8 times, says Varun Lohchab, co-head India Research, Religare Capital Markets.
Raising incremental debt would be more expensive as a result. On the upside, return on equity would also increase in the coming quarters, as the equity base would come down.
Morgan Stanley's Vipul Prasad, says in a note, shrinking European operations should buttress profitability and return ratios over the medium term.
Though the short term looks challenging, analysts believe that cutting capacity in Europe is not a bad thing. The $500-billion global industry has been struggling since the financial crisis hit the world in 2008. Demand is down 30 per cent and costs have risen.
Analysts estimate operating profit per tonne for Tata Steel Europe to be close to $8, while it is upwards of $250 for India.
The company has been quietly cutting Tata Steel Europe's capacity (down from 21 million tonnes in 2006 to 14 million tonnes at present) through closures or asset sales.
The company has a debt of $10.5 billion. This write-down may be big, but it's a step forward.