In the aftermath of the Welspun controversy, Viveat Susan Pinto gets deeper into the issue of global scrutiny facing Indian businesses across key sectors, in a three-part series.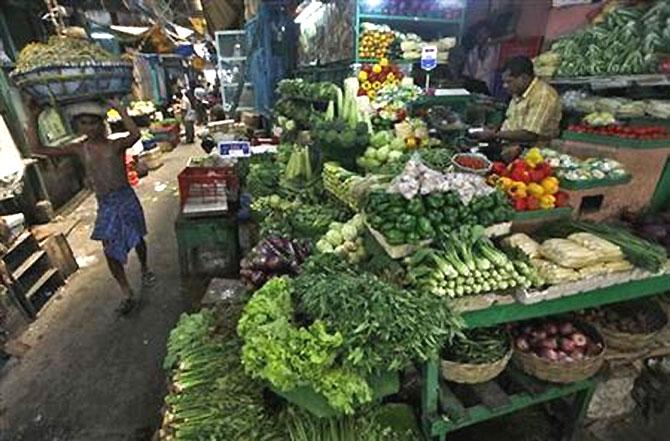 Monthly data on import refusals by the US Food and Drug Administration (FDA) this year paint a grim picture of Indian food products.

India consistently ranked among the top three countries whose products were rejected for import by the regulator.
An average of the first eight months of 2016 puts India's tally of rejects at 220, second after China's 253. Mexico is third at 189.
India topped the list of import refusals by the FDA in August with 202 products, including soaps, detergents and food products.
Food products constituted nearly 60 per cent of the refusal list for August, with salt, rice, edible oils, instant noodles, snacks, bakery products, and carbonated drinks and juices being rejected.
Violations include mislabelling and products containing allergens. Among the manufacturers were Hindustan Unilever, Mondelez India and Nestle India.
The three companies insisted they complied with all the norms and these were not legitimate exports by them.
"Our direct exports to the US take into account quality, safety, labelling and packaging requirements for that market. There is a possibility that the products referred to, which are meant for sale in India, are entering the US through parallel imports. Since the labelling requirements for India are different, it is not surprising that the products do not fulfill the FDA requirement," a Nestle India spokesperson said.
"In 2016 (including August), HUL has not received any refusal from the FDA for any of the products it exports to that market through its authorised distributor. The stocks refused import into the US by the FDA in 2016 have not been exported by HUL," a company spokesperson said.
A Mondelez India spokesperson said the company did not export to the US. "Quality and safety is our highest priority and our products meet all regulatory standards in India," the spokesperson added.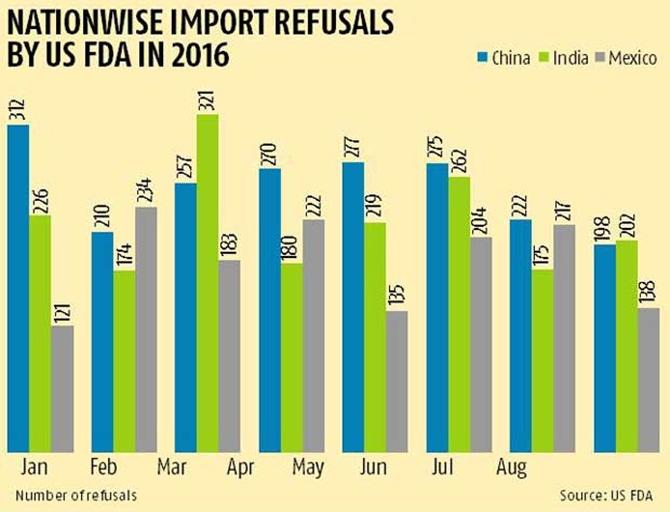 Where lies the problem then
While grey imports could be an issue, the problem of Indian food products not matching up to global standards is an old one for big players.
Food importers and exporters Business Standard spoke to said a key issue was India's inability to fully comply with international norms, such as the Codex Alimentarius.
"There is a variance in food standards, resulting in persistent import refusals by regulators such as the FDA. This is a concern and companies need to look at this closely," said Ashwin Badri, chief executive officer of Equinox Labs, a Mumbai-based laboratory specialising in food, water and air testing.
While the Food Safety and Standards Authority of India (FSSAI) has attempted to bring some parity with international norms by introducing an ingredient-based regulatory regime in place of a product-based approval system that was scrapped last year by the Supreme Court, there is still much work to be done.
"The problem also is that there is no traceability down the supply chain for domestic manufacturers, which results in products suffering from quality issues when exported," said a food importer.
"Apart from Indian food standards coming up to global norms, there is a need to look into manufacturing and supply-side constraints that companies face. The big ones may have some control on quality, but as you go down the line, smaller manufacturers may not, resulting in sub-standard products," he added.
A decade ago, when the Centre for Science and Environment (CSE) had brought up the issue of pesticide in colas, it had raised similar concerns.
In recent years, CSE has focused on the presence of salt, sugar and trans-fat in junk food, among the key causes of obesity.
Following a hard-hitting study two years ago by the CSE, the FSSAI had issued guidelines on sale of junk food in schools.
Photograph: Reuters