Sellers, especially the smaller ones, are planning to go to court as well as move CCI as they fear that Walmart could bring multiple private labels in India and flood the e-commerce platform with its own products.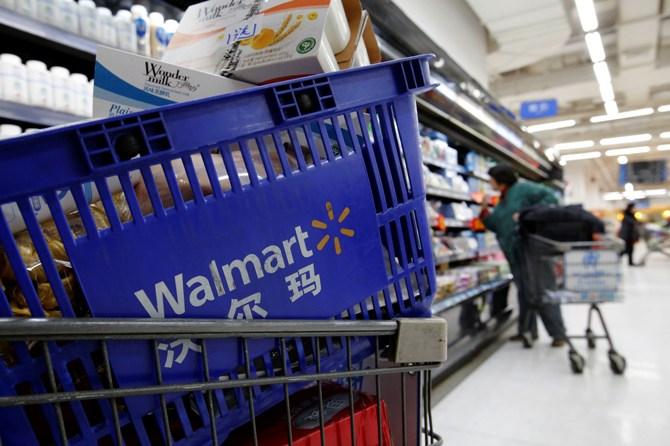 With the biggest retail chain of the world, Walmart, just a few steps away from being the biggest investor in and virtual owner of e-commerce major Flipkart, many home-grown trader unions, seller associations and retailers have begun voicing their protest.
They are not just approaching officials in the finance and commerce ministries, but are also planning to knock the doors of the Competition Commission of India, so that the deal can be blocked.
Traders argue that the proposed deal between Walmart and Flipkart could be a violation of foreign direct investment norms. There's a looming threat of competition getting hurt, making them consult the anti-trust body.
"It's really unfortunate that even after having a clear FDI policy, multinationals are finding an escape route, whether it is in retail or e-commerce. Walmart, after failing to enter India in the retail sector through FDI, has chosen the e-commerce route, which will be quite harmful for the trading community,'' said Praveen Khandelwal, secretary general, Confederation of All India Traders.
If the government and the CCI are not able to help, Khandelwal would want to move court.
The $500-billion American retail giant has always been a cause of concern for local businesses including mom and pop stores as they feared job losses after Walmart's entry.
Walmart set up its wholesale or cash and carry business in India through a joint venture with Bharti Enterprises in 2007, but it hasn't been able to start a multi-brand operation so far due to policy hurdles. It also broke off with its JV partner Bharti in 2013.
Sellers, especially the smaller ones, on Flipkart are also planning to go to court as they fear that Walmart could bring multiple private labels in India and flood the e-commerce platform with its own products. That would take away business from the sellers, one of them said.
In fact, many of the sellers want an assurance that Flipkart's algorithm would promote their products equally after the deal with Walmart.
According to the spokesperson of the All India Online Vendors' Association, which has 3,500 sellers on large platforms like Flipkart and Amazon, the sellers' community has received no communication or update so far on the deal talks between Walmart and Flipkart.
"There has been no communication from Flipkart or other parties involved in the matter. While we understand that the deal discussions are private, it leaves us in the dark as to what is the future for us on the platform. We want to get clarity on the way forward as we also need to plan accordingly," said the AIOVA spokesperson.
"We are studying the situation and will take appropriate action, including the legal route, if necessary," the spokesperson added.
Meanwhile, the government does not see any violation in the proposed deal.
"A foreign entity making inroads into a sector, which is still in many ways nascent in India, is significant," an official at the Department of Industrial Policy and Promotion said.
The deal is not likely to be under government scrutiny, he said. Subsequently, the developments may be supervised by a potential regulator in the e-commerce sector.
An inter-ministerial think tank is currently in the process of preparing a framework for an e-commerce policy within the next six months.
Photograph: Reuters.