While brick-and-mortar retailers have been the most vocal in their protests, e-tailers do not seem to be in a hurry.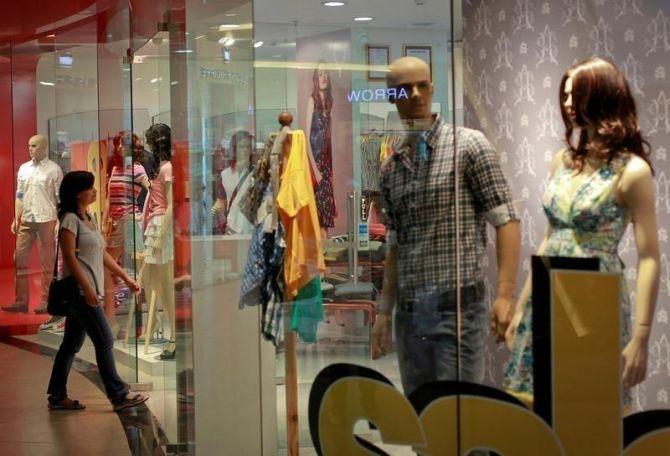 After hitting out at the government on social media, retailers are gearing up to protest against revised merchant discount rates (MDRs) for debit card transactions.
MDR is the rate charged to a merchant by a bank for providing debit card transaction service.
On Wednesday, the Reserve Bank of India (RBI) changed the basis of MDR as per the category of a merchant from the existing rule for the charges to be based on size of transactions.
The RBI has increased MDR for all organised retailers to 0.9 per cent for point of sale (POS) transactions up to Rs 2,000, from current rates of 0.25 per cent for transactions up to Rs 1,000 and 0.5 per cent for transactions between Rs 1,000 and Rs 2,000.
Since a majority of debit card transactions are below Rs 2,000, the marginal benefit of cost coming down to 0.9 per cent from 1 per cent for transactions above Rs 2,000 has not helped retailers.
"This is not a fully thought out step. This is going one step forward and two steps backward," said Anand Agarwal, chief financial officer, V-Mart Retail.
"From 10 per cent in pre-demonetisation days, digital transactions in rural areas for us has gone up to 25 per cent, and it is still on an upswing.
"If the cost of operation goes up, we would not be inclined to promote digital payments."
Rakesh Biyani, joint managing director at Future Retail, said, "Using debit card is directly debiting the account of a person and nobody takes a risk. It is as good as a RTGS transaction.
"So, why should there be 0.9 per cent charges? Who will bear this cost, if retailers net profit margins are 3 per cent. How can we absorb 0.9 per cent?"
Earlier, Damodar Mall, chief executive officer for grocery at Reliance Retail, said on Twitter: "This move contradicts #DigitalIndia that we are all driving. I hope, @NITIAayog will notice the avoidable contradiction. We would like to be encouraged to drive digital payments, not punished! Please, @amitabhk87!"
With leading retailers getting vocal, the Retailers Association of India (RAI) is spearheading the protest against the changed rates.
After running a campaign on social media, RAI plans to up the ante. Kumar Rajagopalan, chief executive at RAI, said, "We will send letters to the government and the RBI early next week regarding the issue and ask for an appointment."
RAI has members such as Future Group, Tata-owned Trent, and Shoppers Stop, among others.
The letter would explain how the revised MDR would discourage debit card usage, the very objective of the RBI's move.
"Even RuPay cards are underutilised here, it should be encouraged and made popular. For such cards, the government should bring the charges below 0.2 per cent, like China has for UnionPay cards," Rajagopalan said. RuPay is a domestic card promoted by the RBI.
Other traders' organisations such as Confederation of All India Traders (CAIT) are also planning to approach the finance ministry with their memorandum on how the government should deal with MDR.
"Lower or higher, MDR is ultimately an extra financial burden on either the merchant or consumer," said Parveen Khandelwal, national general secretary CAIT, explaining that it would shift the transactions to cash based.
"If digital payments are encouraged without any MDR, more and more people could be lured to use that mode."
Among the list of recommendations traders plan to take to the finance ministry, they want the government to subsidise MDR directly to banks.
If all this does not work, traders plan to call for protests. Traders are also collaborating with associations of other industries, especially telecom and aviation.
Margins for mobile handsets are already very low - in the range of 4-5 per cent. As many of the stores selling handsets have an annual turnover of above Rs 20 lakh, the 0.9 per cent MDR would further squeeze their margins.
While brick-and-mortar retailers have been the most vocal in their protests, e-tailers do not seem to be in a hurry.
"We are still studying the RBI direction to understand it better. We will engage with regulatory bodies to present our views on the same," an Amazon spokesperson said.
With additional inputs from Kiran Rathee and Nikhat Hetavkar
Photograph: Danish Siddiqui/Reuters