'Shape up or ship out' message has been loud and clear across the new-age companies in the stressed market conditions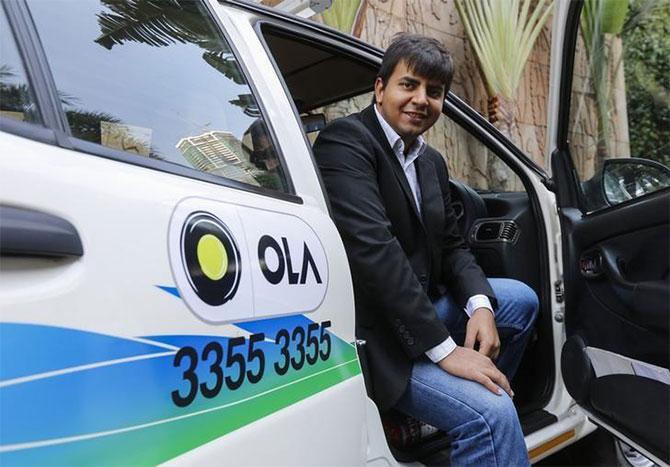 In a clear sign of stress in the start-up street, two prominent brands that were chased and acquired for millions of dollars, not too long ago, have lost their identity. The parent companies chose to play down the pain in the sector and termed the shutdowns 'integration' in their press statements on Wednesday.
With that, TaxiForSure (TFS), the cab aggregation platform that was bought by Bhavish Aggarwal-led Ola some 18 months ago for $200 million (around Rs 1,300 crore according to latest value), ceases to exist. The Ola app is now showing 'no taxi' against TFS.
This has meant an estimated 700 employees have been sent home, though a company official said the figure was exaggerated as the process of integration was in progress. Without confirming the number of people laid off, the Ola statement said enough measures have been taken to ensure a smooth transition.
Is the start-up bubble about to burst?
Jabong went through a distress sale, got acquired by Flipkart recently

Food tech company TinyOwl got bought over by Roadrunnr and rebranded Runnr

Grocery major PepperTap shut down in April

Hotel aggregator Zo Rooms got acquired by Oyo, though deal not announced

Purple Squirrel, Fashionara, Intelligent Interfaces other examples of failures in the past eight months

Valuation markdowns of start-ups such as Flipkart have been a talking point

Job loss numbers have run into many thousands in the past one year

Start-ups in a rush to get profitable and raise funds from wary investors

Shape up or ship out: The overall mantra in new-age companies now
The other instance is about Kunal Bahl-led Snapdeal deciding to close Exclusively, the fashion portal it had bought in an estimated $25 million (Rs 162.5 crore) cash and stock deal last February.
Snapdeal, too, has called it an 'integration', but Exclusively had failed to meet the targets set by the parent company. Along the way, competition in the fashion space has grown significantly over the past few months, triggering fast decisions in the sector.
Industry sources and analysts pointed out that the 'shape up or ship out' message has been loud and clear across the new-age companies in the stressed market conditions. Investors are not loosening the purse strings easily while start-ups are in a hurry to show profits and then raise funds all over again, they added.
Consider the scenario of the past eight months or so. There have been several instances of shutdowns, brand phase-outs, buyouts, delayed salaries and, of course, thousands of job losses, reminding stakeholders of the dotcom bubble burst at the beginning of this century.
Among the names that have gone under in the recent past include Tiny Owl, PepperTap, Zo Rooms, Purple Squirrel, Fashionara and Intelligent Interfaces (Housing.com co-founder Rahul Yadav's latest venture). Exclusively and TFS have added to the list now.
However, in the case of Ola and Snapdeal, there are some common links. Japan's SoftBank is a lead investor in both and chief executive Masayoshi Son wants quick results. Nikesh Arora, who stepped down as president and chief operating officer of SoftBank recently, had placed big bets on Indian start-ups such as Ola, SoftBank and Oyo. With Arora out of the scene, these start-ups are under further stress to prove their worth. Both Ola and Snapdeal are believed to be in the market wanting to raise funds.
Brand consultant Samit Sinha told Business Standard that "reduced to its most basic, the purpose of a brand is to help make money for its owner".
That's the main reason why companies invest so much time, effort and money to build brands, he said. However, there are exceptional circumstances in which a brand has to play a strategic role to prevent competition from hurting the company, according to Sinha. "This is the principal motivation for a company to acquire a brand with the intention of eliminating it."
Examples include Coca-Cola's $60-million acquisition of Thums Up from Parlé in 1993, when Coke re-entered India after being absent for 16 years. Even though Thums Up was the dominant player at the time, as a local player Parlé would have realised its limitations in fighting a protracted battle against a multinational behemoth with much deeper pockets, he pointed out.
Since Nikesh Arora's exit, Kavin Mittal-led Hike Messenger was among the first Indian companies where SoftBank invested. Ritesh Agarwal's Oyo, too, raised funding, where SoftBank participated. Both Oyo and Hike made their announcements on Tuesday.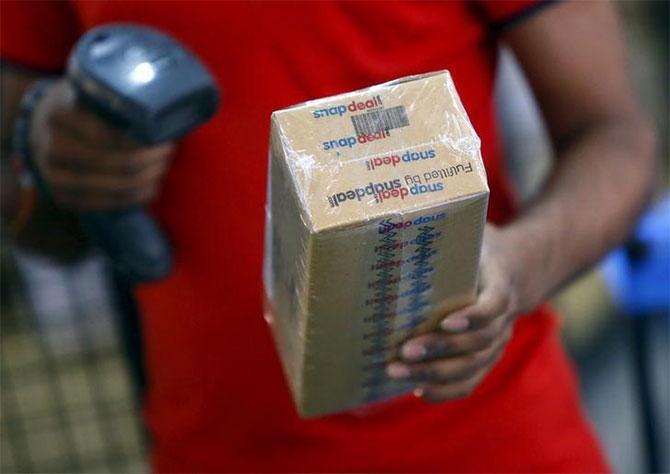 Meanwhile, Snapdeal has a tough fight, as Arora himself had pointed out in his exit interviews. Snapdeal lost a deal in the fashion segment to Flipkart recently as Sachin Bansal's firm, which already had Myntra in its bag, bought yet another fashion portal Jabong at $70 million.
Snapdeal had been a frontrunner in talks with Jabong. In that scenario, running Exclusively as a luxury online portal seemed like an expensive option for Snapdeal as it might not have had the ammunition to take on the Myntra-Jabong combine, sources said.
As for Ola shutting down TFS, the taxi aggregator wants to consolidate the service under one brand to reduce its cash burn and then compete with America's Uber, which does not mind throwing cash to capture the India market as much as possible and as fast as possible. Just like Snapdeal wants to run a lean organisation in the face of another American firm, Amazon, going all out to invest in India.
Photograph: Shailesh Andrade/Reuters and Anindito Mukherjee/Reuters