Laying fibre to home is a cumbersome and a slow process as every building has to be physically wired.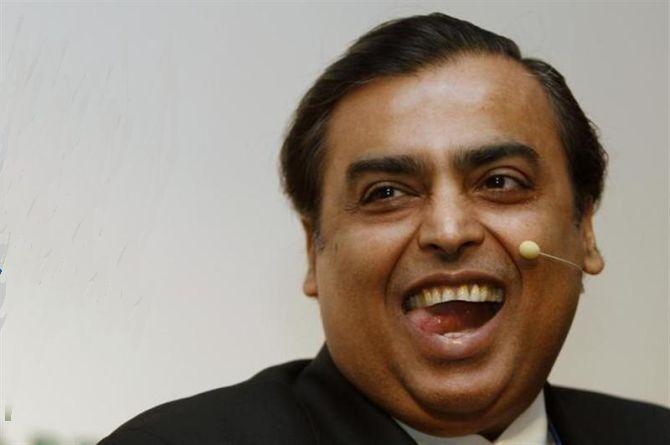 Will multi-system, direct-to-home (DTH) and broadband players face disruption with Reliance Jio launching its fibre-to-home broadband services?
Some competitors in the DTH and cable business say it would not be easy because of two reasons.
First, laying fibre to home is a cumbersome and a slow process as every building has to be physically wired.
In contrast, mass rolling out of wireless mobile is easier as passive infrastructure like towers are already available and, therefore, adding customers is easier. Jio has set a target to reach 50 million households through fibre.
A senior executive of a leading DTH operator said: "To target 50 million households, you need fibre infrastructure covering 250 million households - roughly, the total number of households in the country.
"The global conversion of households to fibre, where it is available, is only 20 per cent of the area it reaches. I doubt Jio's plan is possible and viable."
The executive said Bharti Airtel, which has mobile coverage in nearly 100 per cent of the population, has been able to offer fixed broadband to only 2.5 million in so many years, which is a clear indication of how challenging it is to fibre the last mile.
Second, according to Jawahar Goel, managing director of Dish TV, the estimated cost of operation for Jio's DTH business is 60-65 per cent of their revenues, which includes 35 per cent for buying content, 18 per cent for goods and services tax, 4 per cent as collection cost and the rest in licensing fee, among others.
"I don't think their cost of operations will be different from us. Their collection costs may be lower. So, pricing can't be very different." Dish TV's per subscriber acquisition cost is only Rs 1,500, but for a fibre to home player the same would not be less than Rs 10,000, said Goel.
"A customer has to eventually pay at least Rs 2,000 to get their services. In our case, the average revenue per user (ARPU) is only Rs 300 a month."
Many expect consolidation, too, with some of the multi-system cable operators selling off or getting into alliances.
"Jio is open to allying with multi-system operators who can't invest in fiberisation. If Jio can assure the operators of protected revenues (of about Rs 30 per subscriber a month), there is no reason why they won't join," a source close to Jio said.
Jio's free services period would have a negative bearing on the margins of older broadband players and would hit their valuations, too, according to IDFC Securities.
It would also hit DTH and cable players, especially those that have higher salience in urban areas.
But it also said impact would be limited on Dish TV, as 65 per cent of the firm's revenues come from non-urban areas.
Goldman Sachs is of the opinion that Jio would not offer services to standalone TV subscribers because of their lower ARPU compared to fixed broadband users and the high cost of acquisition of fibre-to-home customers.
As such, impact on DTH players is likely to be restricted to households that also have a home broadband connection. Goldman Sachs also expects incremental pressure on revenues for Dish TV and Airtel over the next three years.
But Airtel, Jio's key rival, is ready for a battle this time. It is rolling out last mile connectivity to over 20 million addressable households in 90-100 cities in the next three years.
It has also started rolling out fibre-to-home and hopes that 30-50 per cent of the addressable homes will use Airtel.
The company's media and content strategy is twofold. First, it will leverage the 15 million homes that have Airtel DTH and want only TV content for an average Rs 200 a month, an option which Jio does not have.
Second, the fibre-to-home platform will concentrate on those who are looking for specialised content like Netflix, Amazon Prime, video-on-demand, time-shift video apart from high-speed broadband and free voice calling.
Photograph: B Mathur/Reuters