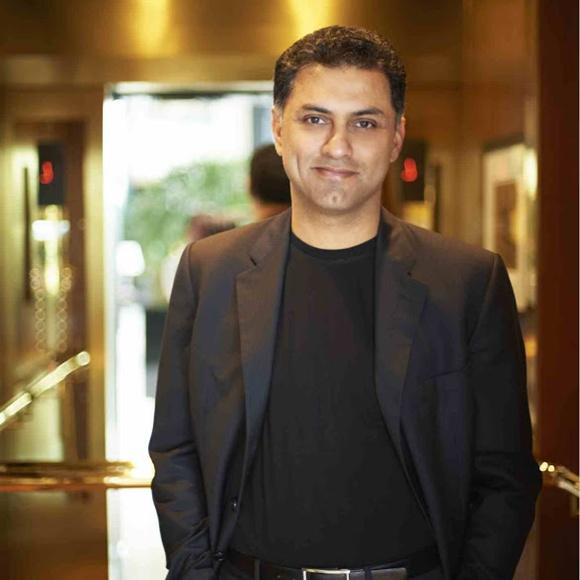 A recent report by BTI says the trend of Indian managers being preferred for global leadership roles has seen a spurt.
Recent reports of Nikesh Arora becoming successor of Masayoshi Son at Softbank yet again shows Indians are being preferred for global roles at multinational firms.
A recent report by BTI, a consulting firm specialising in retained executive search, leadership consulting, management assessment and career transition, said the trend of Indian managers being preferred for global leadership roles had seen a spurt.
"The total number of CEOs (of Indian origin) has increased on a decade on decade basis."
In the late 1990s, only 13 per cent CEOs on the global scale were of Indian origin, but now 25 per cent of global firms are headed by Indians," said James Agarwal, managing director, BTI Consultants.
Technology is where this shift is evident the most, but human resource experts said acceptability had increased in other verticals too.
The BTI study said information technology was most receptive to Indian-origin managers with 30 per cent of the global CEOs heading technology firms being from India, followed by financial services (30 per cent) and FMCG (20 per cent).
Arora is a good example of how experience in the technology space is garnering Indian managers support for global roles. Arora was a senior vice-president and chief business officer at Google before joining Softbank as vice-chairman leading the group's Internet investment arm.
At Softbank, Arora is expected to drive investment in Internet and technology start-ups. "Indians are preferred for several reasons, but one important aspect is they are multifaceted.
The scale at which Indian managers operate and the exposure they get here make them suitable. Indians have the ability to stretch and work hard. These are traits required when hiring for a global role.
Add to this Indians are known for their intellect and are academically sound," said Agarwal. Europe is more receptive to Indian managers than the US. Japan has recently started accepting people of foreign origin to head companies.
Sony promoted Sunil Nayyar to lead its consumer electronics business in the US.
He is the first Indian executive to move to such a role in Sony directly from India Bharat Masrani, group president and CEO of TD Bank Group (also known as Toronto-Dominion Bank) since November 2014, is the first person of Indian origin to head a bank in Canada.
"Looking at the number of Indians heading global brands, the trend will accelerate with more talent in India gearing up to take on strategic global assignments," Agarwal added.
Image: Nikesh Arora, Softbank CEO
Photograph: Reuters