While it has overtaken Flipkart to rise to the top of the heap in the e-tail market in July, its growth has been driven by a one-off discount rather than new customers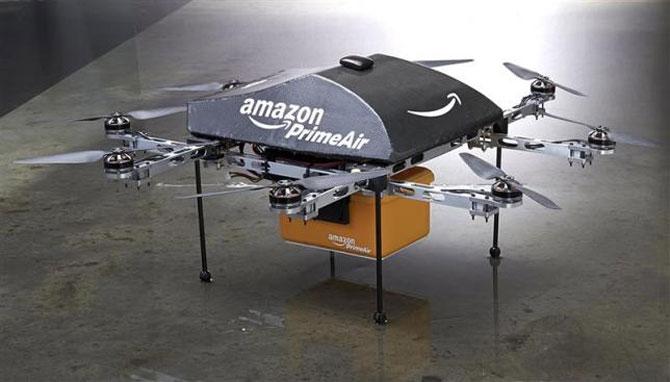 While Amazon might have struck gold with exclusive smartphone deals in India, overtaking larger rival Flipkart in terms of gross merchandise value in July, experts warn against reading too much into this metric.
Motorola, which was relaunched in India by Flipkart in 2013, signed Amazon as its partner for 2016
Xiaomi, an exclusive partner of Flipkart, now sells its devices on Amazon too
Amazon has retained Chinese vendor OnePlus as its exclusive online sales partner
Micromax-owned smartphone brand YU is sold exclusively on Amazon
The gross merchandise value, or GMV, of India's three large e-commerce companies is still driven by smartphones; they account for 50-60 per cent of the overall sales value.
The rush to sign up exclusive deals with popular brands such as Motorola, Xiaomi, LeEco and OnePlus has largely fuelled the GMV race, and Flipkart has taken a big hit by losing Motorola to Amazon this year. Interestingly, Motorola was reintroduced in India through Flipkart in 2013.
"While Amazon has definitely become one of the largest players, we shouldn't read too much into it, given that the spike (in GMV) is because of a specific product on which it is running a discount scheme. If you take that out, the GMV falls back down," says a person with the knowledge of India's e-commerce industry who does not want to be named.
In the three months that ended in June, the share of smartphones sold online dropped seven percentage points to 28 per cent, owing to the slowdown in discounts offered by e-commerce players.
The advantage Amazon has got is not sustainable. Flipkart, which has seen growth stagnate in the past few months, could easily boost its GMV by signing an exclusive deal or running a discount campaign. However, experts say that with a drought in funding, Flipkart's power to make a comeback has been significantly reduced.
In a recent town hall meeting with employees, Flipkart co-founder and CEO Binny Bansal said that he wasn't as worried about the competition with Amazon as he was about growth stagnating in the e-commerce market.
The inability of Flipkart to acquire new customers has led to its growth stalling in recent months and Amazon's 'land grab' tactics has served as a double whammy.
The Usain Bolt of e-retail
GMV might not be a great metric to track the size of e-commerce players, but it can perfectly gauge their growth, says another expert. "Amazon has grown from half the size of Flipkart to equal in the past 12 months."
"If you draw a graph, one line is horizontal while the other is growing diagonally and it has just crossed that now. Amazon is coming from behind at a much higher speed, just like Usain Bolt who takes over at the later stage of the run. The story is not in the numbers, it's in the trajectory," he adds.
Apart from GMV, Amazon has been able to match Flipkart on other metrics too, including the number of shipments. Both companies are said to be touching 300,000 packages a day.
Jeff Bezos, CEO of Amazon, recently announced that he is ploughing another $3 billion into India business. His intentions are clear: Amazon will be India's largest e-commerce player - and not in the distant future, but now. Flipkart, on the other hand, has become a victim of Amazon's aggression, with several investors marking down the value of their shares in the e-tailer by nearly a fourth over the past year.
While the narrative of India's e-commerce story is increasingly siding towards Amazon emerging as the top player, many experts say there is enough room for more than one e-commerce player to thrive in India.
"I think both (Amazon and Flipkart) will continue to grow, but given that Amazon is far better funded and more confident, it will do anything to grow faster," says Harminder Sahni, founder and managing director, Wazir Advisors, a consultancy.
"Plagued by investor and valuation pressure, Flipkart will not be spending as much money as Amazon. That said, I'm convinced that India is not a winner-takes-all market. It will not be like the US or China where there is Amazon and Alibaba and nobody else," he adds.
Festive sales
The festive season could hold the answer to who the king of India's e-commerce will be. With the Diwali quarter accounting for over half of all online sales, at the start of the new year, the spike in sales usually reaches the same level for all e-commerce players.
Last year, the e-commerce market grew to a new high after the Diwali sales, partly due to a smaller base and partly by marketing activities undertaken by each of the large players. Flipkart, Snapdeal and Amazon have set targets ranging between Rs 3,000 and Rs 5,000 crore (Rs 30-50 billion) in sales for the festive season this year.
However, with slowing growth, it will be interesting to see if they are able to attract new customers.
With marketplaces finding it hard to get new customers to shop online, growth over the past year has come only from grabbing market share from each other, says Anil Kumar, CEO of market analyst firm Redseer Consulting.
"The overall pie is not increasing, so Amazon can keep on ploughing money into India and corner a 60-70 per cent market share, but unless you're able to grow the pie, what are you going to do after a year?
So while Amazon wants to be the market leader in India, it doesn't want to do it just by burning money and not having a sustainable business model," adds Kumar.
Ultimately, in India's e-commerce market, the player that is able to bring customers who have never shopped online onto their platforms, will emerge victorious. While Amazon is looking at services such as Prime (its offers free one to two day shipping and on-demand video) to retain existing customers, it still hasn't cracked the art of bringing new customers online.
Photograph: Reuters