Air India delays Delhi-Tel Aviv flight, while Air India Express has cancelled flying to Tehran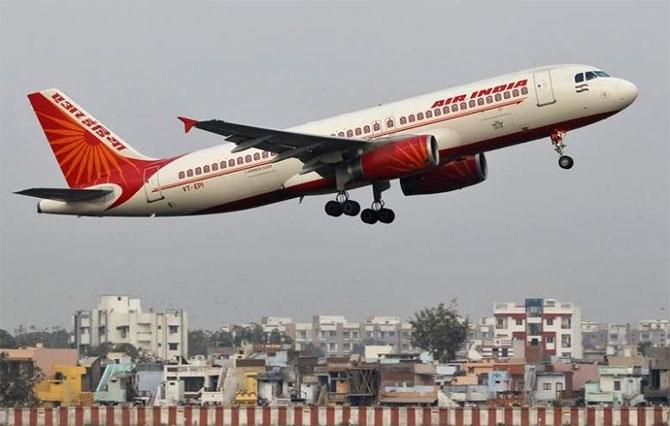 Geopolitics has become a hindrance for India's national carrier, Air India's, planned flights. At least one new route has been nixed and the airline is having second thoughts about another.
Air India has delayed its proposed Delhi-Tel Aviv flight due to airspace restriction by Arab nations for flights to and from Israel, while its low cost subsidiary, Air India Express, has dropped the Delhi–Tehran route due to sanctions imposed by the Donald trump administration over Iran.
Air India officials say that the proposed Delhi-Tel Aviv has been postponed indefinitely and may not even materialise due to the ban. The ban will force the airline to take a longer route which the management feels will not be economically viable.
Air India CMD Ashwani lohani had announced earlier this year that it was in the final stages of starting a non-stop Delhi-Tel Aviv flight through a B-787 Dreamliner.
Eighteen out of 21 nations in the Arab League do not recognise Israel and hence do not permit use of their airspace to the Jewish country. Among them are countries like Pakistan, Afghanistan, Iran, Saudi Arabia and Jordan over whose airspace the proposed flight would have gone.
"Last month, Air India CMD Lohani and commercial director Pankaj Srivastava met Israeli transport minister Yisrael Katz and officials of the Ben Gurion airport to develop a new route but could not find an economically viable one," said an Air India source.
One of the options that the authorities were contemplating was flying to the Baba El-mandab strait near Yemen, then take a detour by flying over the Red Sea to avoid Saudi airspace.
"But that would have made the route longer and the total time taken would have been around eight hours instead of the five hours direct flight, this will make the route economically unviable," the official said.
Israeli authorities are very keen to have the flight as currently there is only a single direct flight between Israel and India. Israeli carrier El Al operates a B-767-300 on the Mumbai-Tel Aviv route.
According to a report by Israeli newspaper Globes, civil aviation between the two countries has grown significantly. The number of passengers flying directly between the countries reached 158,000 in 2016, a 22.8 per cent growth compared to last year. A lot of the flyers between the two countries do not take a direct flight due to lack of options.
Thirty per cent of passengers to India flew via Moscow, 14.5 per cent through Instanbul, 11.8 per cent by way of Tashkent, 2.3 per cent via Larnaca, etc, says the report. "A direct flight would have done well," the Air India official said with regret.
Similarly, Air India Express has cancelled their plan for a weekly Delhi-Tehran flight due to fresh sanctions imposed by the US against Iran. Instead, the airline has deployed the aircraft (B-737) on the Delhi-Dhaka route, K Shyamsundar, CEO, Air India Express, said.
The primary reason is that the airline finances its new aircraft order through Export-Import Bank of the United States. "Hence there is a complexity to operate in places where there is a sanction imposed by the US," he said.
Photograph: Amit Dave/Reuters