Planning Commission deputy chairman Montek Singh Ahluwalia is batting for Commission member Saumitra Chaudhuri for the post of the Reserve Bank of India (RBI) governor. On the other hand, chief economic adviser Raghuram Rajan and economic affairs secretary Arvind Mayaram have the backing of finance minister P Chidambaram for the job.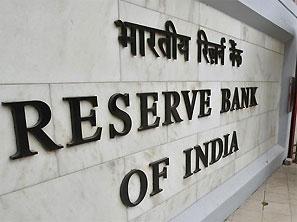 Another extension for current RBI governor D Subbarao, whose term will expire on September 5, is also being considered. A final call will be taken by Prime Minister Manmohan Singh, in consultation with the finance minister.

It is learnt Chaudhuri also enjoys the support of the Prime Minister's Economic Advisory Council (PMEAC) chairman, C Rangarajan, something which could make him a front runner for the post. Chaudhuri is also a member of the PMEAC.

Among Rajan and Mayaram, the former International Monetary Fund chief economist is more likely to get larger support. So it might be a close decision between Chaudhuri and Rajan.

However, officials said the possibility of a year's extension to Subbarao cannot be
ruled out, as the government might prefer continuity at RBI in the current economic environment, and like to leave it to the next government to appoint the new governor.
Subbarao was initially appointed for three years in 2008 and then got a two-year extension. His last extension was reportedly approved by the prime minister despite a different view taken by then finance minister Pranab Mukerjee, who was apparently miffed with RBI for not lowering the policy rate even when gross domestic product growth took a plunge.
Going by its past experience of differences between the central bank and the finance ministry, the government might prefer a person who could bridge this gap and facilitate better coordination between the two. Mayaram and Chaudhari, could both be good choices from that perspective.
On the other hand, what goes in favour of Rajan is his international experience and understanding of the global economy. The argument against Rajan could be that he doesn't have much experience of the government and regulatory functioning in India.
However, some government functionaries said Rajan was brought as chief economic adviser so that he could be elevated as the RBI governor later.