Despite the recovery to above $40 levels after hitting $28-29 in Jan, worries of over-supply in the face of weak demand remain, says Devangshu Datta.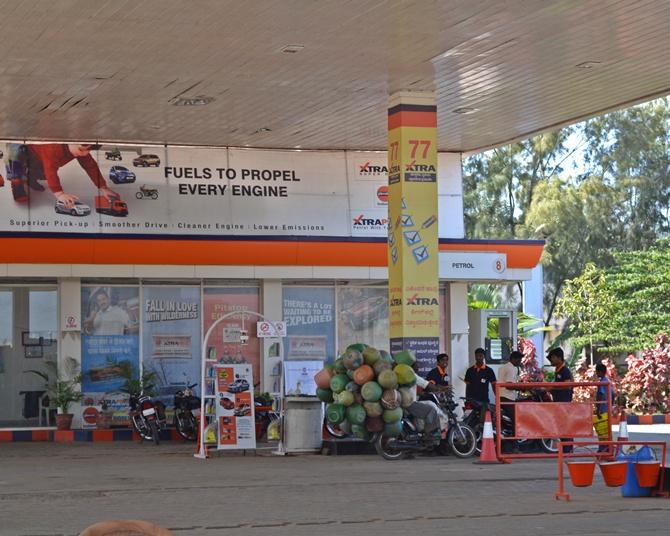 Some 15 major oil producers, including Opec members, Saudi Arabia and Russia will meet this weekend in Doha.

That meeting could determine prices in the near future. The exporters hope crude production can be cut, or at least frozen, at current levels.
Crude hit lows of $28-29 a barrel of the benchmark Brent variety in January. There has been a subsequent recovery to above $40 but worries remain of over-supply in the face of weak demand.
Iran, for example, has already boosted production substantially since sanctions were lifted (India is buying much of the extra oil Iran is producing). It is estimated that global supply exceeds demand by about one million barrels per day (bpd).
Opec issued an advisory that suggest ways in which prices could travel higher in the recent future. There might be "possible action by producers to control output" (this is what Doha is about). Apart from that, prices could rise due to "supply outages in Iraq, Nigeria and the UAE; signs that non-Opec supply is falling; no reduction in our forecast of oil demand growth; and recent weakness of the dollar."
Interestingly, Opec says it has downgraded projections for the US (where many shale producers cannot survive at current prices) by 530,000 bpd.
Overall, it expects non-Opec production to fall 750,000 bpd. In addition, it expects supply disruptions from Opec members such as Iraq, Nigeria and the UAE.
However two key players, Saudi Arabia and Russia, are both pumping at close to respective capacities and neither is willing to cut back or freeze unless other Opec members also cut back or freeze.
Iran is known to be reluctant to cut back (In fact, it is still not clear if Iran will attend the meeting at all). Even if it's getting low prices, Iran can use the forex.
Its stated target is four million bpd and it is now producing 3.23 million bpd, Kuwait is another big player, which intends to increase capacity (though not necessarily production).
This could be a Catch-22 situation for negotiators in that it would be difficult to convince smaller producers to freeze if the big guys refuse to play ball.
Most analysts expect no results and if the meeting ends inconclusively, with no agreements, there is a chance that crude prices will dive all over again.
However, most analysts seem to expect that prices will remain range bound close to the current levels rather than see dramatic changes.
For one thing, shut-down US shale facilities will become profitable again at about $50-55. That could put a ceiling on prices.
One outlier in terms of estimates is Cornerstone Analytics, a small macro-energy research outfit, which predicts that oil prices will spike up till around the $85 levels by December 2016.
Cornerstone believes that the global supply-demand mismatch is actually much smaller than the consensus estimates.
Also it anticipates that the energy market will see up-spikes in prices because, due to shrinking investments in exploration & production, traders will start to bet on tighter future supply-demand scenarios.
In such a scenario, "one major outage" in supply could, according to Cornerstone, lead to a sharp rise in prices.
Higher oil prices could have major consequences for India since Budget assumptions are based on average prices of the Indian basket reportedly of around $50.
But, the bullish crude scenario does look somewhat unlikely.
Regardless, the Doha meeting could be crucial. If it doesn't result in concrete agreements to freeze, or cutback, oil prices will almost certainly fall in the short-term.
The author is a technical and equity analyst.