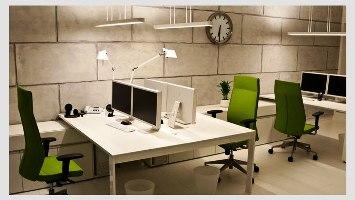 When it comes to landing the dream job, majority of the professionals worldwide primarily look for work pleasure rather than high pay packets, according to a survey.

LinkedIn's global survey revealed that over 70 per cent respondents cited 'taking pleasure in your work' as the most important characteristic of a dream job.

"In second place was, 'Helping others' (eight per cent) followed by 'a high salary' which came in third place (with just over six per cent of the survey takers selecting it as the most important feature of a dream job)," LinkedIn said.

The findings are based on 'Dream Jobs' survey that covered more than 8,000 professionals worldwide, including from India.

Nearly one out of every three LinkedIn members surveyed stated that they either currently have their childhood dream
job or work in a career related to their childhood dream job.
"The dream jobs we aspire to as children are a window into our passions and talents," LinkedIn's career expert Nicole Williams said.
About 415 professionals from India participated in the survey.
As per the findings, the top childhood dream job for men in the country is engineer (18.6 per cent) followed by scientist (9.4 per cent), soldier (8.3 per cent), airplane or helicopter pilot and doctor, nurse or emergency medical technician (6 per cent) and teacher (5.7 per cent).
Among women in India, the childhood dream job is teacher (16.1 per cent).
This is followed by doctor, nurse or emergency medical technician (14.5 per cent), engineer (8.1 per cent), scientist ( 6.5 per cent), lawyer and soldier (4.80 per cent).
LinkedIn, which has over 187 million members worldwide, has more than 17 million users in India.