Urvi Malvania reports on the restructuring expected at Disney India under new MD Mahesh Samat.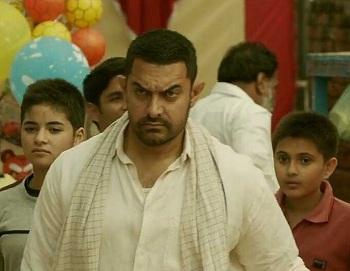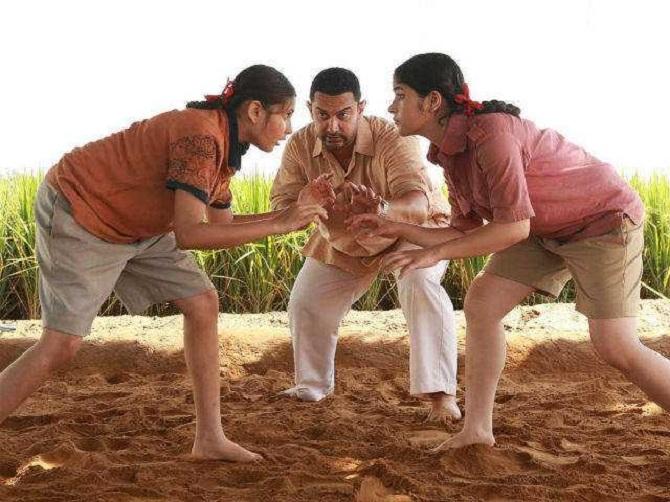 IMAGE: A scene from the Disney India-backed Dangal. The company feels the best course is to take a step back and re-evaluate its strategy in Bollywood film production.

Disney India is likely to spend much of this year restructuring operations. The decision, sources reveal, came on the back of some bets that went wrong.
As a result, the company felt the best course was to take a step back and re-evaluate the strategy in Bollywood film production.
Recently, Siddharth Roy Kapur, who had taken the reins of the company in January 2014, was replaced by Mahesh Samat, an old hand at the House of Mouse.
Industry sources reveal Disney India's workforce has been cut by 90 from 600. It is still not clear whether the layoffs will continue. Junior and mid-level employees have been given the pink slip.
Among the business heads, Disney had two exits past month. Nikhil Gandhi, head, revenue, and vice-president, media networks, will be leaving the company. So will Sameer Ganpathy, head, interactive services.
Media networks refer to the broadcast and distribution business unit while interactive services is the digital content services division. The broadcast division will now be headed by Vijay Subramaniam, vice-president, media networks, while interactive services unit will come under Abhishek Maheshwari, who heads consumer products in the country.
While queries to Disney India went unanswered, Andy Bird, chairman, Disney International, told Variety, "The staff reduction in India is part of the ordinary course of business. There is always re-balancing and re-calibration to reflect local market realities. We constantly look at the evolution of our company in every market we do business in."
In July-August 2016, the company decided to halt green-lighting Bollywood projects after the current slate is executed. At the time, it had only Dangal and Jagga Jasoos on its plate.
It is also not clear whether the company will continue to operate three brands for film production. It used to, until recently, release films under one of the three banners -- Disney, UTV Motion Pictures, and UTV Spotboy. By the looks of it, it seems two UTV brands may be retired as part of the restructuring process.
The theatricals division, which produced Beauty and the Beast (launched in October 2015), is also on hold.
Disney India will focus on Hollywood film distribution, consumer products and interactive services. The consumer products segment has seen growth in India on the back of increasing penetration of e-commerce and popularity of characters from the Disney stable.
While characters from the Mickey Mouse and Friends range continue to be popular among kids, those from the Marvel Cinematic Universe have also helped push consumer products. These include superheroes like Ironman, Captain America, Thor, The Avengers franchise and Guardians of the Galaxy. Disney also owns rights to characters from the Star Wars franchise since its acquisition of Lucas Films.