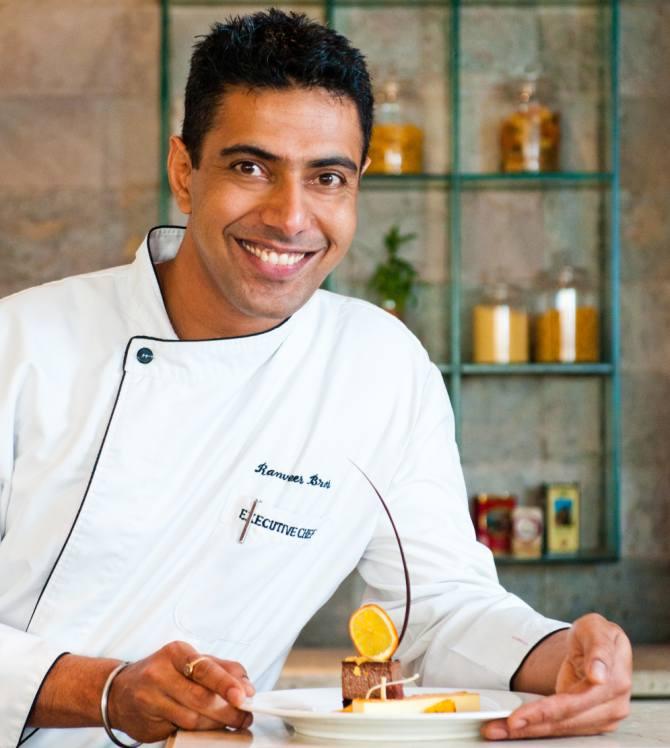 The growing importance of all things culinary and the hunt for credible faces as brand ambassadors are adding more power to the chefs' elbow.
Even as film and sports stars continue to dominate the brand endorsement tables, a new category of celebrities is stepping out of the shadows.
Celebrity chefs, who now command Rs 25-40 lakh a year, are being wooed by big brands for a range of products.
Dettol, for instance, has Sanjeev Kapoor endorsing its hand wash. Philips has Ranveer Brar advertising its line of kitchen appliances and Vikas Khanna has signed up with marine exporters Gadre Marine for their line of packaged frozen seafood.
Working to the endorsers' advantage are two things: One, companies need a credible face to represent their brands and two, the threat of a new law that requires endorsers to vouch for the quality of the products they pitch is tilting the balance towards domain experts.
Kapoor is the best known face on the list. He has been around longer than Brar or Khanna and is said to charge close to Rs 40 lakh for an endorsement. The others command Rs 20-25 lakh a year said a brand manager. It puts them in the same bracket as young emerging Indian Premier League players.
Brands typically look at endorsers to meet two big goals. Either they want to reach a mass audience and go for a film star or a cricketer. Or they want to establish credibility within a particular target group. Celebrity chefs are in demand for products pitched at niche audiences, especially food, kitchen implements and appliances or diet supplements.
Kapoor was the face of artificial sweetener Sugar Free, Wonderchef and Tata i-Shakti Dal. Khanna endorses packaged seafood from Gadre Marine as does Brar, who is also the face of Philips' Air Fryer range of kitchen appliances.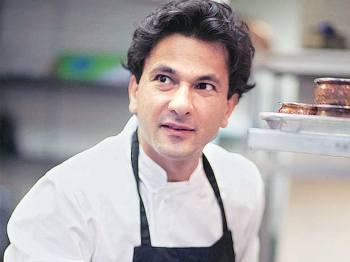 "These brands have a specific target in mind and need a degree of authenticity which these guys bring to the table," said Indranil Das Blah, partner and chief operating officer, CAA KWAN, a celebrity and sports management agency.
Chefs are also less of a burden on the marketing budget. "Many brands that use them are smaller or region-specific and hence may have budget constraints," said Blah.
Another celebrity manager agrees but added, "When one says economical, it doesn't mean cheap. And, mind you, these brands use their endorsers in a very different manner. Instead of big- bang TV campaigns, they prefer talks, events, seminars, and outdoor/print ads. Digital is becoming a preferred platform as well, which is cost-effective."
More than economy, brands are looking at chefs for credibility. A recent report by Kantar Millward Brown and WPP, BrandZ Top 50 Indian Brands Report 2016 noted, 'The use of brand ambassadors is shifting away from celebrities, usually film or cricket stars, to more relatable people, often someone respected for an extraordinary accomplishment or contribution to improving Indian society.'
This is also partly driven by the possibility that a demand from activist consumers that endorsers ought to be liable for the brands they sell may soon become law. A chef would thus be the best person for a food product, an author for a reading tablet and so on.
Sneha Sharma, brand manager, Gadre for its premium sea food products said, "We are targeting sea food lovers everywhere. An association with a celebrity chef helps us get the right message across to our target audience." She said potential consumers of the product would be more open to recommendations from chefs. "It helps the brand get recognition."
The popularity of chefs as endorsers is also a reflection of rising interest in food and all culinary matters. Food and travel drive much of the conversation on social media; there are numerous Twitter handles, Instagram accounts, and Facebook pages dedicated to cuisines, recipes, travellers, new places, etc.
Television broadcasters are also investing in food and travel shows and now there are several channels dedicated to food. In fact, the three leading chefs -- Kapoor, Brar and Khanna -- trace their popularity back to television. Kapoor became a household name with Zee TV's Khaana Khazana. Khanna and Brar have featured as celebrity chefs on various food and travel shows. The emergence of shows like Masterchef (in India, the Australian, US and Indian versions are across various channels) and Top Chef have been instrumental in increasing the visibility and popularity of chefs.
Blah said chefs are frontrunners in the race for niche endorsers, but other professionals are joining in, too. He said, "Authors for example. We have already seen Chetan Bhagat in a couple of ads and now Amish Tripathi is also making inroads. However, in his case, the association is very different."
Many believe that the pioneer in the game was the Tata group. It brought Zakir Hussain on board for Taj Mahal tea decades ago and the brand and the tabla player are still identified with each other. For all the new endorsers and their brands, now that is a tough act to follow.
Images (from top): Chefs Ranveer Brar, Vikas Khanna and Sanjeev Kapoor.