Some managers caution, however, that Indian equities may start to lose some of their momentum in the coming year.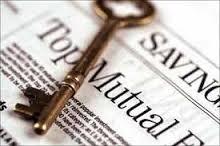 Weak oil prices shaped the performance of mutual funds in 2014 and investors expect the trend to continue, meaning last year's star, India, is likely to keep shining in the months to come.
Equity funds were led by those specialising in India -- an energy importer -- while funds focused on oil exporter Russia dominated the bottom of the league, according to Lipper, a fund ratings, ranking and information company belonging to Thomson Reuters, and the data relates to funds sold in Britain.
Investors attribute some of the growth in Indian stocks, that saw Bombay's benchmark BSE index rise nearly a third in 2014, to the election of a pro-business government in May, under Prime Minister Narendra Modi.
However, Avinash Vazirani, manager of Jupiter Asset Management's India fund, which grew more than 50 per cent over the year, ranking sixth out of 3,380 equity funds, said the real lift came from an unexpected positive terms-of-trade number on the back of a falling oil price. Crude prices have roughly halved in the last six months of 2014.
"Oil prices come off, it means (India's) import bill comes down, their subsidies go down. . . If you assume a 40 per cent drop in crude oil, and crude is down more than 60 pct, GDP goes up 1 pct, inflation comes down 3.2 to 4 pct," he said, noting that Indian markets looks set to stay strong throughout 2015.
Some managers caution, however, that Indian equities may start to lose some of their momentum in the coming year.
"There is a disconnect between the market's expectations and the performance of the real economy and that disconnect has to close," said David Cornell, fund manager at Ocean Dial which runs an India-themed fund that ranked 11th in the Lipper survey.
In contrast, funds focused on Russia were particularly hard hit because of the combined effect of oil, Western sanctions and the war in Ukraine.
Russia's dollar-denominated RTS equities index dropped more than 40 per cent last year while the rouble has lost more than three-quarters of its value against the dollar since early 2014.
Russian central bankers hiked interest rates to defend the currency late last year, which analysts say bodes ill for assets in the year ahead.
"On balance, we think that much tighter monetary policy and lower oil prices will push Russia into a significantly deeper recession than was previously expected," Barclays analysts said.
Among bond funds, the top ranks were dominated by specialists in longer-duration European and UK debt, which investors also attributed in part to the falling oil price and its disinflationary effects.
Schroders' Alix Stewart who manages a fund ranked ninth out of 1,490 bond funds available in Britain, said expectations that the U.S. Federal Reserve would start tightening monetary policy had made "duration risk" unpalatable at the start of the year.
"Then a drop in inflation because of the oil price challenged everybody's positioning because everybody was the wrong way round," she said.
The year ahead also remains difficult to predict for investors, according to Tideway Investment Partners Chief Investment Officer, Peter Doherty, who was speaking before markets were hit by the Swiss National Bank unexpectedly scrapping the franc's euro cap on Thursday.
Conflicting forces are at play, with the United States tightening monetary policy while Europe and Japan loosen it, and energy prices remain unpredictable, he said.
"This may be a year where the policies in Europe diverge from the rest of the world and as a result the euro continues to weaken and long-term interest rates in Europe remain very low."