By 2020, we should have some 10 listed sports companies, with one or two big enough to be on the Sensex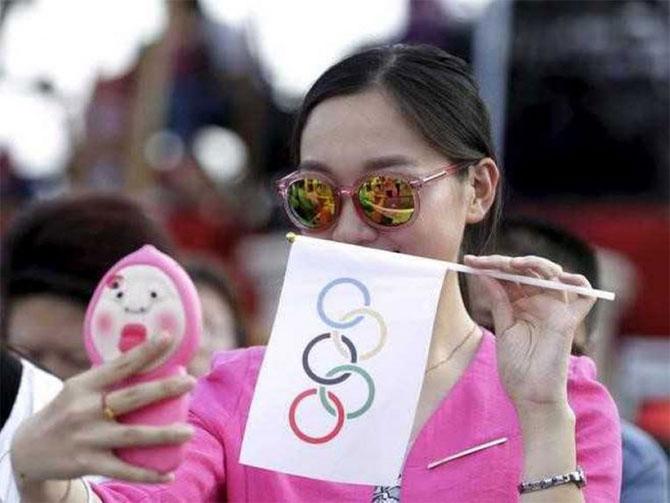 A thought came to mind while watching the volleyball gold medal match between Brazil and Italy. The final scoreline of 3-0 does not do justice to the contest's intensity.
Spikes booming in from 12 feet, mystery serves that swerve off and delicate drops that deceived the blockers. It all made one wonder what would take for these seven-footers to leap and dive the way they did.
Forget the skills - would we even be able to line up 20 of such seven-footers with that kind of fitness levels? Under the current system, not in a hundred years.
Look at what UK Sport has achieved in four years. For an investment of £274 million (Rs 2,400 crore), it took Britain to Number 2 on the medals tally at Rio - 67, of which 27 were the yellow metal. Much of the funds were generated by their national lottery.
In comparison, our finance minister allocated Rs 1,592 crore (Rs 15.92 billion) to the sports ministry in 2016-17, a Rs 50 crore (Rs 500 million) increase over the previous year. We do have money and are spending it, too. However, the results speak for themselves.
The existing system of state-wise federations and the politics that comes as a free attachment and the corruption it breeds have done enough damage to our sports. In TV debates, lawyer Rahul Mehra compared the current system to "Microsoft being run by politicians".
But, where are India's sports Microsofts? A cursory search on the BSE exchange throws up two unheard-of companies with the word sport in their name, Sportking India and Dupont Sports. Neither trades regularly and the latter had a market capitalisation of Rs 55 lakh (Rs 5.5 million). Obviously, the Sensex, that barometer of the economy that sends signals to North Block, has zero representation from here.
Cricket's Indian Premier League and its offshoots in other sports like kabaddi, soccer, tennis and badminton have led to some level of corporatisation in sports, though these are yet to get to listing stage. However, this seems the way to go for every Olympic sport in the country.
This type of structure allows professionals to come in, brings transparency, efficiency and, more important, cuts out the evil poison of politics. All this give comfort for private capital, which can then motivate people to get into a result-oriented approach.
With the goods and services tax problem off the table, reforming the Indian sports structure should become the next big mission for the prime minister. It could be combined with his other pet project, on reviving the public sector, something he's been very optimistic on, rather than selling it.
Why don't they convert one of the defunct watch companies or the scooter or the bicycle company, each of which is sitting on huge prime real estate in big cities? Convert into state-of-the-art sporting complexes and training facilities. Get a million-dollar CEO to run these professionally and even raise money from the market.
India's billion TV viewership can be milked for a lot. If you can get together top athletes and allow them to compete in good facilities, sports-hungry Indians would lap it up with a bowl of sambhar or curry. After all, it was never in doubt that India was a great sports watching nation.
Companies such as Reliance Industries and JSW have taken big strides with their sports subsidiaries. It is time for other big groups to join. As the visibility of returns increases, even private equity and venture capital entities would get interested. By 2020, we should have some 10 listed sports companies, with one or two big enough to be on the Sensex.
Photograph: Reuters