Train passenger fares may soon be linked to inflation rate, reports Shine Jacob.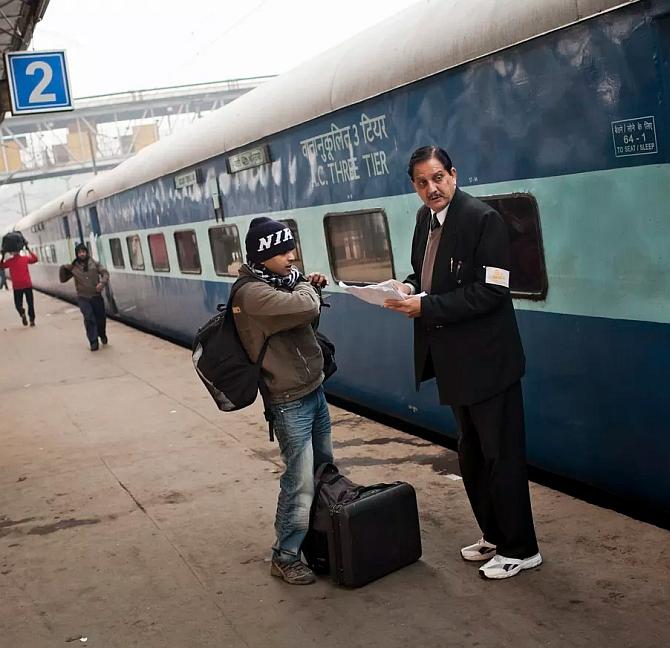 The central government is now considering an inflation-based model of setting the fares of train passengers after having introduced a form of surge pricing in September.
Sources close to the development have said the new model may be based on the Wholesale Price Index.
"Currently, the railways recovers only 57% of the cost of journeying a passenger. We want to end this and link the fares to inflation. The idea is that if prices increase 5% to 6%, passenger fares should increase in the same proportion," said an official source close to the development.
However, it has not been decided how frequently the fares will be revised.
The Indian Railways charges the passenger around 36 paise per km, which is the lowest among all modes of transport in the country.
Currently, there is no method of calculating train fares except that prices are sometimes adjusted against the cost of fuel.
The railways made a loss of Rs 33,490.95 crore (Rs 334.90 billion) in 2014-2015 in the passenger segment.
While the railways had earned passenger revenue of Rs 45,000 crore (Rs 450 billion) during 2015-2016, it set a target of Rs 51,000 crore (Rs 510 billion) in 2016-2017.
The proposal of linking fares to inflation was broached during the Rail Vikas Shivir (Rail Development Camp), where employees were asked to give ideas.
Of the 110,000 ideas the railways received, about 36 were selected and inflation-linked pricing was one of them.
On the instruction of the Prime Minister's Office, the railways ministry will set up an Office of Innovations, to be headed by a chief executive officer and eight executive directors, giving the team a deadline of three years for implementation.
The idea of inflation-linked passenger fares has come at a time when the government is considering a proposal to set up the Railway Development Authority of India, which will recommend passenger and freight tariffs.
"When the Rail Vikas Shivir happened, the prime minister wanted a speedy implementation of the ideas. We are heading towards it," an official said.
In the transport sector, only tolls levied on national highways are linked to inflation.
Reports say that after the Budget is presented on February 1, the railways will take a call on the fare hike.
Finance Minister Arun Jaitley has hinted that passengers should to pay for the services they get.
The other major ideas that the Shivir proposed include hiving off units to handle the parcel business; reducing the fuel cost by 20% through accelerating electrification and strategically procuring diesel; improving passenger comfort and security by adopting sealed and temperature-controlled coaches; introducing access control systems for cleanliness in trains and stations, etc.
"We have asked the Centre for Railway Information Systems (CRIS) to come up with a plan to roll out a bar code-based access control system in Madgaon and Mysore," the official said.
Photograph: Daniel Berehulak/Getty Images