A flurry of new models like the Huracan STO, Huracan EVO RWD Spyder will arrive in India in 2021.
Shally Seth Mohile reports.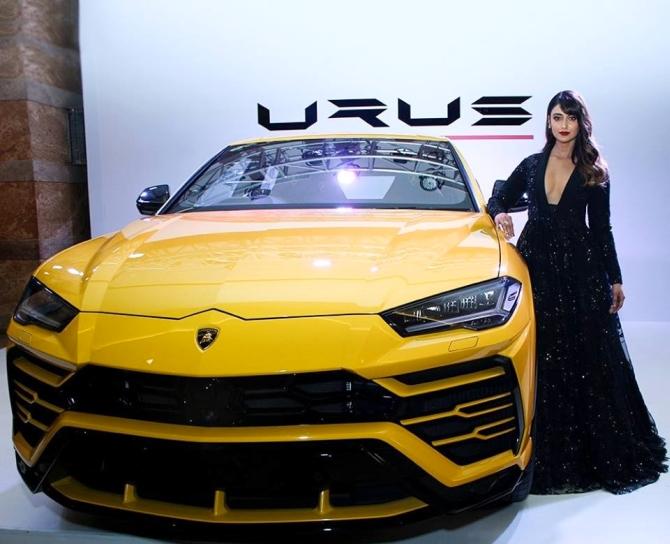 Italian super sports car maker Lamborghini ended 2020 with a decline in India volumes for the first time in seven years. But that is not deterring it from launching new models here.
Albeit with some delay, the maker of Urus and other brands plans to bring in a flurry of new models including Huracan STO, Huracan EVO RWD Spyder starting from the second quarter of 2021.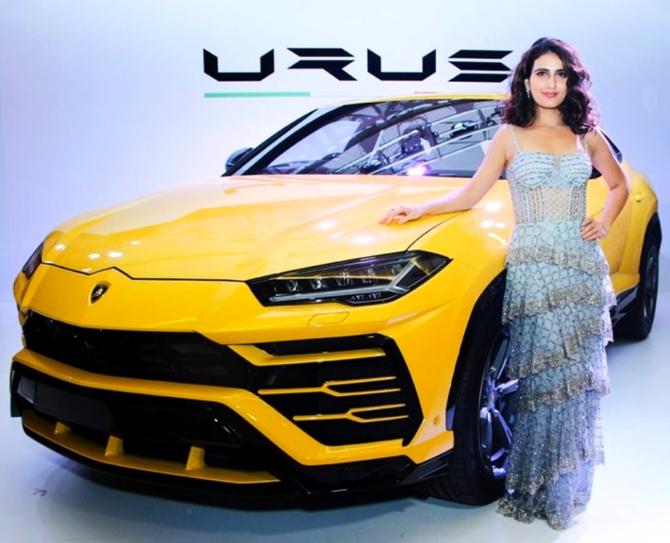 Sharad Agarwal, head, Lamborghini India, says the company is seeing a gradual but steady recovery and the run rate is reaching the pre-Covid level for the new orders.
Agarwal expects the overall super luxury car segment to end the current year with a 30 per cent decline, but that for his company to be narrower.
A niche market for sports cars, a total of 270 cars were sold in India in 2019.
"2020 volumes are not as per the plan as there were demand as well as supply side challenges. But we expect 2021 to be better," says Agarwal.
"Nobody wanted to be seen owning and enjoying a luxury sports car," he adds, pointing out that though the year started off strong, demand fizzled out after the pandemic. Additionally, with factories being shuttered globally, there were also supply side challenges.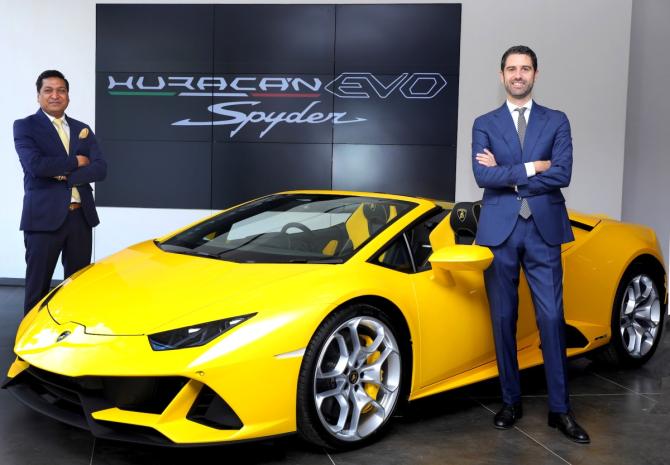 The Covid outbreak coupled with slowdown weighed on salaries and jobs and Indian billionaires are not immune to it either.
Collectively, all of India's 102 billionaires lost $93 billion or a quarter of their wealth.
Indian billionaires are now worth $313 billion as opposed to $406 billion last year --\- that is 23 per cent lower than what they held last year, according to Forbes.
But with the possibility of a vaccine and lowering number of cases, things have now started looking up says Agarwal.
"We are now reaching the previous run rate for the new orders. Workshops are also seeing an improvement in throughput. That also helps us get very positive on 2021," Agarwal adds.
The first priority, he says, is to get the business to the growth momentum. Lamborghini sold 52 cars in India in 2019 and is hoping to get back to that level in 2021.
Unlike the mass car makers, which have been aggressive with the new model roll outs, super luxury car makers have deferred launches as virtual launches do not work for this segment of buyers as they want to "touch, feel and hear the car", says Agarwal, adding that he will rather wait for things to get normalised.
Buying a sports car may not be a priority owing to the current economic scenario, but those who want to purchase are not making any compromises, be it on customisation or trim level.
Feature Presentation: Rajesh Alva/Rediff.com