Sachin Bansal, who had co-founded Flipkart with Binny Bansal in 2007, would exit the company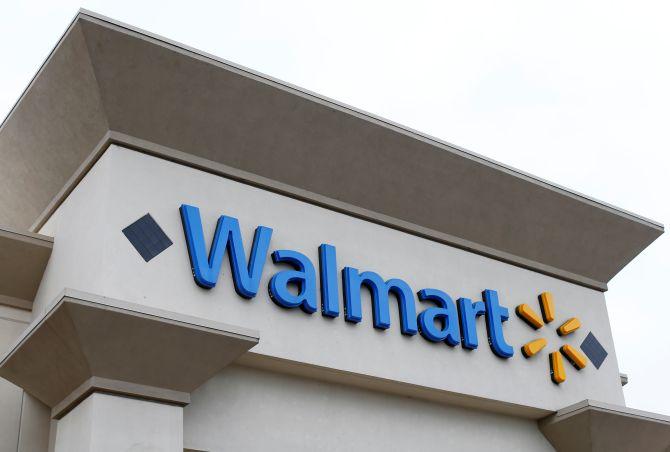 US retailer Walmart's buying 77 per cent stake in Flipkart for $16 billion is the biggest acquisition by a company in India this year.
This is also Walmart's biggest acquisition which will help it compete with its US-based rival Amazon.
The biggest M&A deal in India however is the yet-to-be-completed merger of Vodafone India and Idea Cellular to create India's largest telecom operator, surpassing Bharti Airtel. That deal, worth $23 billion, was announced last year.
In August last year, Rosneft and its partners completed a $12.9 billion acquisition of Essar Oil to gain control over a 20 million tonnes a year oil refinery and over 3,500 petrol pumps. This is the largest FDI into the country till that date and also the largest outbound investment from Russia.
In case of Flipkart, Walmart is buying into the Singapore-based holding company.
UK's BP Plc in 2011 bought 30 per cent stake in 23 oil and gas blocks, including eastern offshore KG-D6, of Reliance Industries for $7.2 billion.
India, Asia's third largest economy, needs foreign capital to boost infrastructure and sustain economic growth. According to Department of Industrial Policy and Promotion (DIPP), the total FDI investments in India during April-December 2017 stood at $35.94 billion.
Below are some of the major mergers and acquisitions in India in recent:
Vodafone & Idea Cellular in 2017 decided to merge their India operations in a $23 billion deal. The merger is yet to be completed.
Rosneft, the Netherlands-based Trafigura Group Pte -- one of the world's biggest commodity trading companies, and Russian investment fund United Capital Partners acquired Essar Oil for $12.9 billion in August 2017.
$9.73 billion merger between Analjit Singh-promoted Max Financial Services Ltd and mortgage lender Housing Development Finance Corporation created the largest private-sector life insurer in the country in 2016.
UltraTech acquired cement business of Jaiprakash Associates for $2.4 billion in 2016.
Nirma acquired Lafarge India for $1.4 billion in 2016
Vedanta acquired 58.5 per cent in Cairn India for a total consideration of USD 8.67 billion in 2011.
BP Plc bought 30 per cent stake in 23 oil and gas blocks of Reliance Industries for $7.2 billion in 2011.
Japanese drug maker Daiichi Sankyo paid up to $4.6 billion for control of Ranbaxy Laboratories Ltd in 2008.
NTT DoCoMo Inc in 2008 agreed to pay $2.7 billion for a 26 per cent stake in Indian telecom firm Tata Teleservices, giving Japan's top mobile operator a foothold in the world's fastest-growing major mobile market.
Vodafone entered India in 2007, paying $11.1 billion to buy 67 per cent controlling stake in Hutchison Whampoa Ltd's mobile business in India.
Sachin Bansal, who had co-founded Flipkart with Binny Bansal in 2007, would exit the company after the deal.
Sachin and Binny, who are not related and formerly worked for Amazon.com Inc, like their US rival began by selling books when they founded Flipkart.
Highlights of the deal

Sachin Bansal and Binny Bansal (not related) set up Flipkart in 2007 in Bengaluru.
The duo met in 2005 at IIT-Delhi and had also worked at Amazon. Flipkart started as an online books selling platform.
The first book sells on Flipkart's platform - John Wood's 'Leaving Microsoft to Change the World'. Flipkart registered 20 shipments in the year of its debut.
Flipkart hires its first full-time employee, Ambur Iyyappa.
In October 2009, Accel Partners comes on board as an investor pumping in $1 million. Just months later, US hedge fund Tiger Global joins Accel to invest $10 million. Flipkart has raised $1.4 billion from Tencent, eBay and Microsoft, while SoftBank Vision Fund added $2.5 billion to its kitty last year.
Flipkart registers in Singapore in 2011.
In 2010, Flipkart pioneers 'Cash on Delivery' in India, changing the way India shops online.
Flipkart has acquired companies like WeRead, Letsbuy, FX Mart, fashion e-tail player Myntra and UPI-based payments startup PhonePe. It also bought majority stake in companies like Jeeves and ngpay.
2017 turns out to be a watershed year for Flipkart as company crosses the 100 million registered users mark. Today, it has over one lakh registered sellers and 21 warehouses.
The company undergoes management rejig. Former Tiger Global executive Kalyan Krishnamurthy comes in as Flipkart CEO.
Co-founder Binny Bansal is made Group CEO, while Sachin Bansal continues as chairman.
Flipkart offers to buy Snapdeal but the deal fails to fructify after the smaller rival decides to chart independent course.
Flipkart buys back shares worth $350 million from investors as a precursor to the mega deal with Walmart.
Walmart India: Then and now
Walmart entered India through a joint venture with Bharti Enterprises in 2007; opened its first store in India in Amritsar, Punjab in May 2009.
Walmart India became a wholly owned subsidiary of Walmart Inc in 2014.
Now, Walmart India owns and operates 21 omni-channel Cash and Carry stores under the brand name Best Price in nine states across the country.
The Bentonville, Arkansas-based Walmart says its business in India reaches out to over one million members - small resellers and mom and pop stores, hotels, restaurants, offices and institutions.
Walmart India opens first Fulfillment Center (FC) in Mumbai in November 2017.
Besides Cash and Carry business, other Walmart businesses in India include Global Sourcing Centre in Bangalore (procures non-food products from Indian manufacturers for 13 of its global markets) and Walmart Labs (the Bangalore technology hub started in November 2011 that focuses on developing cutting edge solutions, retail technology).
Photograph: Mike Blake/Reuters