Mumbai police chargesheets billionaire-builder Chandru Raheja for cheating, breach of trust; Rahejas call it pressure tactic, say Wadia plea was thrown out by Supreme Court

The Wadias are gearing up for another war. This time, the battle is over vast tracts of land owned by a Nusli Wadia-run estate in Mumbai. While the Wadia camp claimed the dispute was over 350 acres, the Rahejas said the dispute pertained to 100 acres.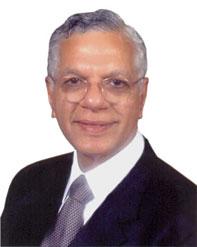 The city police filed a chargesheet on Tuesday against billionaire-builder Chandru Raheja for "cheating and criminal breach of trust", on grounds that one of his companies allegedly sold properties to benaami companies and breached an agreement with the Wadias.

The economic offences wing (EOW) of the city police said its five-year investigation showed various benaami companies were floated by the Rahejas to usurp the land and deny the estate its rightful share.

The Rahejas have taken anticipatory bail from a Mumbai court and said they were taking legal advice.

However, a spokesperson of K Raheja Corp, the unlisted construction firm owned by the Rahejas, said: "The Wadias have moved the EOW as pressure tactic on alleged claims of Rs 4 crore."

The spokesperson added: "The Wadias moved the Bombay High Court in 2008, seeking to set aside some of the past transactions and for interim relief, which was not granted. The Wadias were to file a rejoinder in early 2008, which they did not file. The Wadias then filed a criminal complaint in 2008 for causing a loss of Rs 4 crore (Rs 40 million). After the EOW investigated for five-and-a-half years, the Wadias moved the high court after the Supreme Court expedited the civil court.
The high court asked the Wadias to file an affidavit of evidence by October on issue of limitation. However, on October 7, the Wadias filed a special leave petition in the Supreme Court against the high court direction which was disallowed by the apex court on October 8. Just three days after the SC order, the EOW initiated proceedings against us."

The plot in Malad is owned by The Estate and Effects of The Late Eduljee Framroze Dinshaw in India, with Wadia as the administrator. The Rahejas were to develop the land and hand over 12 per cent of the developed land's sale proceeds to the estate, according to a 1995 agreement.

In one of the transactions, the police said they found that in 1997, the Rahejas sought permission from the estate to construct an eight-storey commercial building to be called Ivory Towers, and paid a 12 per cent share to the estate. However, the building has not come up. The Rahejas, instead, went on to construct a mall, known as Hypercity, in 2006, on the plot.
They also allegedly transferred possession of the mall to Hypercity Retail India Pvt Ltd without the knowledge of the estate, through a conducting agreement by falsely claiming to be owner of the said land. The reason for suppression of facts relating to construction of Hypercity was only to deprive the estate of its land and misappropriate the funds earned from the land for themselves, the Wadias claimed.

The Raheja brothers, Gopal and Chandru, also divided the 350-acre prime land parcel among themselves as part of a family settlement, it was alleged. While Gopal has already developed 60 per cent of the land, Chandru has developed about 30 per cent.

The Wadias have now demanded that the Rahejas immediately return the land to the estate and pay a financial penalty on the developed land.

The Wadias have moved a similar petition against Gopal Raheja in the high court and with the EOW. A chargesheet is yet to be filed against Gopal Raheja.

Chandru Raheja (73) is ranked 32st among India's richest by Forbes, with wealth of $1.8 billion as of March. Another portion of the land is with his brother, Gopal Raheja.

The missing ivory tower

1995: Wadias sign a pact with Rahejas to develop the Malad land
1997: Rahejas seek permission from Wadia-administered estate to construct a 7-storey building called Ivory Towers
1997: Wadias get sale proceeds at 12% of Ivory Towers but the tower, they say, was never constructed
2006: Rahejas construct Hypercity Mall instead of Ivory Towers
2008: Wadias sue Rahejas in Bombay HC for cheating, also file cheating complaint with the economic offences wing
2013: The economic offences wing files chargesheet against Chandru Raheja, and sons Ravi and Neel in Mumbai court Warrior Wadia

Other corporate battles of Nusli Wadia

1971:
Versus father Neville and R P Goenka over control of Bombay Dyeing
1980s:
Versus Ambanis of Reliance Industries over petrochem business
1993:
Versus late Rajan Pillai over control of Britannia
2006:
Versus Birlas over Century Textiles land in Central Mumbai
2007:
Versus Danone over control of Britannia