Senior lawyer M V Kini agrees to fight their case for free, given their financial condition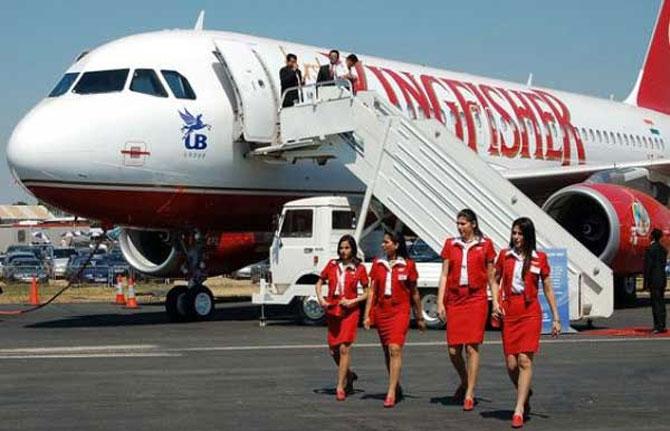 Former employees of Kingfisher Airlines have decided to approach the Supreme Court in order to enforce the now defunct carrier to pay them their dues.
The employees are in touch with senior lawyer M V Kini to put their case before the apex court and have been assured by him that their case will be fought pro bono (for free), given their financial condition.

Earlier on Saturday, Kingfisher employees in their letter to the prime minister, highlighting their humanitarian plight as they have not been paid their dues including salaries and statutory dues like the provident fund and gratuity, adding that they are also being hounded by Income Tax notices although the tax default is from the side of the airlines.
"Our present laws which were supposed to protect the employee's interest have become redundant and are failing to solve the purpose that they were meant to serve. The best example would be that some of our colleagues who could afford legal fees went to courts and were awarded decrees in their favour even after which it did not translate into actual dues, thereby making a mockery of our justice system. Others are still fighting for their dues in the winding up petitions in the Hon'ble Karnataka igh court," the letter said.
Meanwhile, Delhi Chief Minister Arvind Kejriwal has put the onus on the prime minister saying that the Central Bureau of Investigation (CBI) could not have let the bureaucrat leave the country without the latter's approval as they directly report to him.
"Since CBI directly reports to PM, PM owes an answer why Mallya was allowed to leave India. CBI cudn't hv allowed without approval from top," Kejriwal tweeted.
Earlier, the CBI admitted that the first lookout notice for Mallya's detention at the country's exit points was issued in error.
The agency was accused of changing the nature of lookout notice against Mallya within one month of issuance from seeking his detention while leaving the country to that merely providing information about his travel plans.
Meanwhile, the Enforcement Directorate (ED) has summoned Mallya to appear before the agency next Friday (March 18) for questioning in the ongoing probe into a money-laundering case.