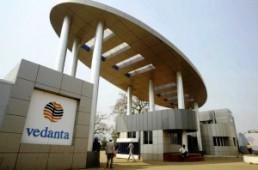 Vedanta Aluminium Ltd said on Friday it is hopeful of reopening its 1-mtpa refinery plant at Lanjigarh, Orissa by this month-end.

"We are expecting to reopen the refinery plant by end of this month. The company hopes to procure bauxite from alternative sources to run the plant," company's Managing Director S K Rungta told reporters in Bhubaneswar after meeting state's Chief Secretary B K Patnaik.

The company shut down its 1-mtpa (million tonnes per annum) alumina refinery at Lanjigarh in Kalahandi district in the state on December 5 due to acute shortage of bauxite to feed its plant.

"We were forced to shut it down despite best of our efforts," he said.

The company is procuring bauxite from different states, Rungta said, adding that VAL could not arrange required amount of ore from those states owing to several reasons like renewal of mining lease and other factors.

Claiming that VAL's refinery is the only major industry in the tribal-dominated Kalahandi district, Rungta said the plant had sustained the local economy.

The company has given direct and indirect employment to about 7,000 people besides making a large number of people self-employed.


"Both the state government and the local people are keen to reopen the refinery plant," he said adding that the state government was doing its best to ensure running of the plant at Lanjigarh.
The company is committed to its participation in the progress of Odisha, and has already invested Rs 60,000 crore (Rs 600 billion) in the state in different sectors, Rungta said. Sources said Rungta, accompanied by VAL COO Mukesh Kumar apprised the state government of its arrangements on availing bauxite from private miners in Gujarat and also opening of group's Bharat Aluminium Company (Balco's) Kawardah mines in Chhattisgarh.
Though VAL required 300,000 tonnes of bauxite every month to operate at full capacity, Kumar said that they would run the plant even if assured of 50 per cent of capacity utilisation.
Meanwhile, a large number of local people have given representations to the state government and the VAL authorities to reopen the plant as closure of the refinery affected their livelihood.
Asked about the proposed gram sabha in affected villages of Niyamgiri Hills, Rungta said: "The state government is implementing the orders of the Supreme Court."
The state government has already asked the district collectors of Rayagada and Kalahandi to conduct gram sabhas as directed by the Apex Court.