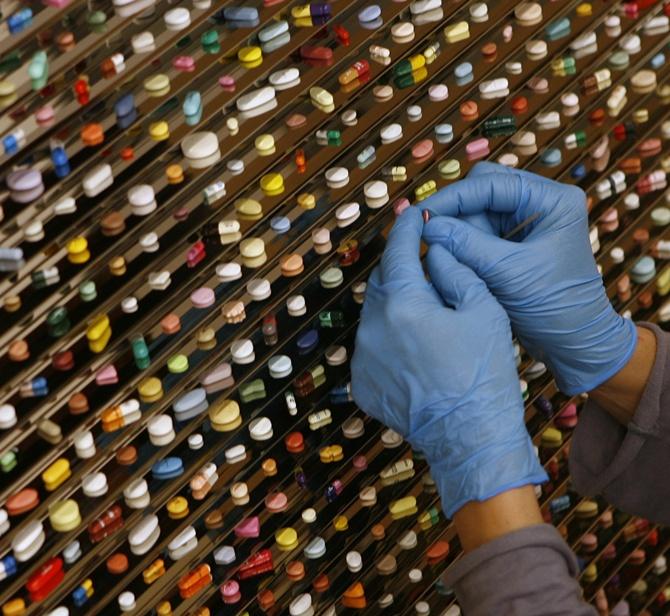 The US Food and Drug Administration warned Novartis AG last week after the Swiss firm was found in violation of manufacturing practices last year at two of its India drug-making plants, Novartis said.
The warning, issued to Novartis's generic drugs unit Sandoz on Oct 22, came after FDA officials inspected its Turbhe and Kalwa sites in western India in August 2014.
The FDA expressed its concerns to the company last year, and Novartis has been working on addressing them since, it said in a statement disclosing its quarterly results on Tuesday. Novartis did not specify details of the warning.
The FDA usually posts warning letters on its website a week after issuing them.
The letter to Novartis was not posted as of 1000 GMT on Wednesday.
"Sandoz will continue to work closely with the FDA to ensure all observations are resolved to the agency's full satisfaction," the company said, adding that no supply disruptions were expected.
The FDA has banned more than 30 drug manufacturing plants in India since 2013, as it ramps up inspections of foreign facilities that supply to the United States. Several of India's largest drugmakers have faced rebukes, hurting the reputation of the industry, an important supplier of cheap generics. More recently, foreign firms' India plants have also come under the scanner.
US firm Mylan NV received a stern warning from the FDA in August for faulty manufacturing practices at three of its India drugmaking plants.
Novartis already stated in July that it would shutter the Turbhe plant, where it made antibiotics and active pharmaceutical ingredients, by December 2016, as part of plans to optimize its global manufacturing network.
The Kalwa site has been remediated, Novartis CEO Joe Jimenez told analysts on a conference call on Tuesday.