'Re-electing Jim Yong Kim will allow the World Bank to continue to build on important initiatives and reforms.'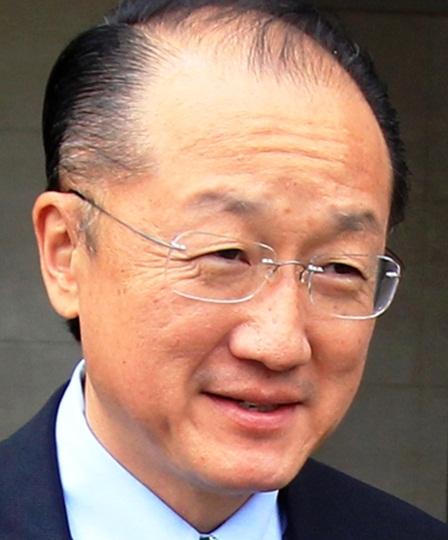 The US on Thursday nominated Jim Yong Kim to be the World Bank President for a second term, saying he has "ably led" the global development lender's response to major crises and helped it focus on innovative ways to challenge issues like poverty and climate change.
"I am proud to announce that today the United States has nominated World Bank President Jim Kim for a second term," the US Treasury Secretary Jacob J Lew said.
"President Kim has used his first term to focus the World Bank on effectively addressing today's most pressing global development challenges in innovative ways, from ending extreme poverty and tackling inequality, to combating climate change," he said in a mid-night statement.
The US is the World Bank's largest shareholder.
Lew said Kim has also "ably led" responses to major crises, including battling the Ebola pandemic and addressing the refugee crisis.
"In addition, President Kim spearheaded needed reforms at the World Bank to better leverage knowledge within the Bank and enhance the use of the financial resources that shareholders provide," he said.
Re-electing Kim will allow the World Bank to continue to build on these important initiatives and reforms, Lew added.
Kim, who became the 12th President of the World Bank Group on July 1, 2012 is a physician and anthropologist, who dedicated himself to international development for more than two decades, helping to improve the lives of under-served populations worldwide.
Prior to the Bank, he served as President of Dartmouth College, a pre-eminent centre of higher education that consistently ranks among the top academic institutions in the United States.
He is a co-founder of Partners In Health (PIH) and a former director of the HIV/AIDS Department at the World Health Organisation (WHO).
Born in 1959 in Seoul, South Korea, Kim moved with his family to the US at the age of five and grew up in Muscatine, Iowa. He graduated with an A.B. magna cum laude from Brown University in 1982. He earned an M.D. from Harvard Medical School in 1991 and a Ph.D. in anthropology from Harvard University in 1993.