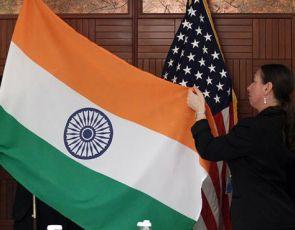 The United States India Political Action Committee (USINPAC) claims to represent the political voice of 2.7 million American Indians. USINPAC Chairman Sanjay Puri(below left), in an interview with Nayanima Basu, says the US is concerned about India's taxation policy, intellectual property rights (IPR) issues, etc. Excerpts:

The current trade tussle between India and the US has reached unprecedented levels. Why?

If you talk on a purely economic level, Americans aren't as bullish about India as they were earlier. And, this has to do with your taxation policy, IPR issues, etc. They are having difficulties in working here.

The United Progressive Alliance (UPA)-II regime was marred by large-scale scams. Have these played a role in hitting bilateral ties?

The scams here keep making news there and because of the Foreign Corrupt Practices Act, people are bound to think twice before coming here and looking at what concrete measures the government is taking. So, the relationship has gone a little backwards.

Do you expect a new government to mend ties?

India and the US have come a long way. After the nuclear blasts, the US had put sanctions on India. But we have a far more strategic relationship. Americans are very practical. They will come only when they see the new government, whichever is in place, introduces a clear and concise policy. Both sides, I think, need to walk that extra mile, though there will be hurdles on the way.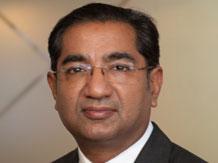 Are Americans keen to see the Bharatiya Janata Party (BJP)'s prime ministerial candidate Narendra Modi as the country's next leader, though his relationship with the US administration has been mired in controversies?

Modi is practical person… If he comes in, he will revive the economy and create jobs. Also, the US will bury the past and align its interests. I think Modi's focus will be on infrastructure and energy, for which the US will like to partner India. Such synergy exists.

So, does the US want the BJP to come to power?

Well, it could be the UPA or the BJP that comes to power, but all the US wants is action, clarity and transparency. Even if there's UPA-III, the leadership isn't going to be the same. There has to be policy consistency, not policy paralysis. The 'buy India' concept has to go. I mean the primary major markets for the US are China, India and Brazil. Now, India has to rise among the BRICS (Brazil, Russia, China, India and South Africa). You have to welcome investments, not scare those away.

The pharmaceuticals segment has become a major sore point in Indo-US ties.

Pharma has become a real bone of contention, even if that concerns just the one issue of compulsory licensing. The US is concerned other countries, for example, Israel and China, which have a large generic drugs sector, will follow this. The National Association of Manufacturing made this a very senior case with the Congress, voicing its protest and alleging India was following unfair trade practices, akin to what it did with China.

The United States Trade Representative seems determined to label India the worst IPR offender, in its Special 301 report. This will deal a blow to trade ties.

There is no doubt about that. If Special 301 takes unilateral action against India, bilateral ties will be hit hard, especially when both sides are considering increasing trade to $500 billion in the near future. This will be horrible for industry, as far as perception is concerned. We are asking them to step back, let things settle here and subsequently, find common ground.
USINPA is the political voice of 2.7 million Indian-Americans, thus, do you advise the US Congress on these matters?
We provide a sort of reality check to the Congress there that the relationship is close achieving $100 billion trade which can even be scaled up to $500 bn. We also bring industry delegations here. In June we will bring a delegation of private equity players to do infrastructure funding. But the signals have got to be right. We do information sharing and it is up to them to decide what to do. But sometimes they do take us seriously.
Lastly, there is widespread perception here that the next US ambassador is going to be an Indian-American.
Next US ambassador to India will be somebody who has direct access to President Obama, having strong trade background, defence or energy and somebody who has had a political background too then some of the diplomatic tiffs we had could have been better handled.