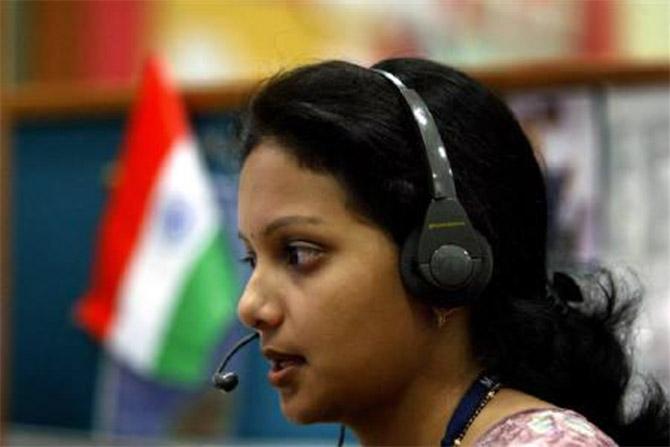 After acquisition, SYNNEX subsidiary to be among leading BPO employers in India
SYNNEX Corporation, the United States-based business process services firm, on Tuesday announced that it has signed a definitive agreement to acquire BPO firm Minacs for a price of approximately $420 million (about Rs 2,820 crore), subject to closing adjustments.
Minacs will be integrated it into SYNNEX's BPO business, Concentrix, the company said.
With this acquisition, Concentrix will further strengthen its position as a leading BPO player in the country.
The acquisition of Minacs will add $400 million in revenue to Concentrix, a wholly-owned subsidiary of SYNNEX.
Concentrix became the largest BPO employer in India after its acquisition of IBM Daksh in 2013.
It had acquired Daksh for $505 million.
As a result of the deal, private equity players CX Partners and Capital Square Partners have exited Minacs.
They players had acquired Minacs from the Aditya Birla Group for $260 million in 2014.
Sanjay Chakrabarty, tech investor and founder of Capital Partners, confirmed that both CX Partners and Capital Partners have exited Minacs.
He told Business Standard: "We have multiple firms in our portfolio.
Minacs was one of the attractive assets.
"The customers at Minacs will continue to be well served and the existing team will continue." He decline to comment on details of the transaction.
SYNNEX said Anil Bhalla, chief executive officer of Minacs, will continue to be with the company and join Concentrix's senior executive staff.
"I am confident that the combination of our capabilities will present an even more compelling value proposition to the marketplace," Bhalla said.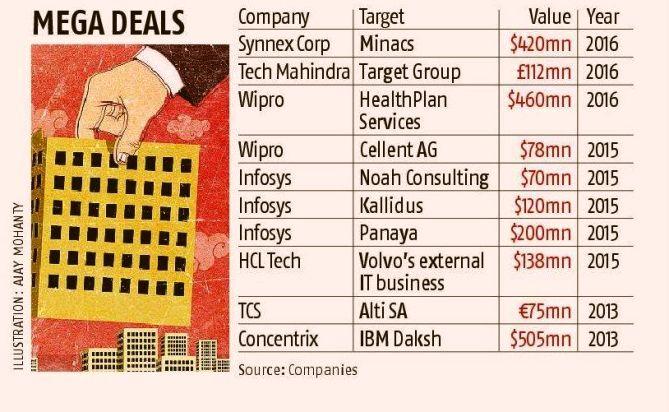 "Across industries, clients can expect our shared vision and strategic scale to help solve bigger, more complex business challenges."
SYNNEX said the transaction is intended to strengthen domain expertise in Concentrix's automotive industry vertical and accelerate marketing optimisation and Internet of Things (IoT) solutions with Minacs' proprietary technology.
"We believe this acquisition will enhance Concentrix's position as a global leader in business services," stated Kevin Murai, CEO and president of SYNNEX Corp.
"This investment is expected to create even greater scale and a more compelling value proposition for our clients and shareholders.
"This transaction is also in line with our stated goals of margin expansion and diversification of our revenue."
The transaction is expected to close by the quarter ended December 2016. Until the transaction is completed, the companies will operate independently.
Chris Caldwell, president of Concentrix, said, "Minacs has been able to establish itself as a high-value unique player in business services.
"Their investments in IoT and marketing optimisation stand out as solutions with growing market demand, which we believe we will be able to leverage across our combined client base.
This acquisition is intended to increase our speed to market these solutions and provide us new opportunities for expansion."
The Indian IT and BPM (earlier known as BPO) segment has continued to attract investors and has been a key source of merger and acquisition activity.
Top image is used for representational purpose only. Photograph: Reuters