Import alert on Ranbaxy's Mohali unit; Strides' injectible arm gets warning letter

Indian drug makers have again come under the scrutiny of the US Food and Drug Administration (US FDA), making the pharmaceutical industry and investors sit up.

Ranbaxy, the Paonta Sahib and Dewas units of which are already barred from supplying medicines to the US and are undergoing a consent decree with the regulator there, has got another import alert — for its Mohali facility this time.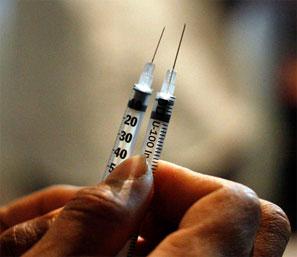 Also, Strides Arcolab's injectible arm, Agila Specialities, has received a warning letter at its sterile manufacturing facility for violation of manufacturing norms, putting at risk the company's $1.8-billion pending deal with Pennsylvania-based Mylan Inc.

Even as the FDA whip has turned consumers, investors and other stakeholders cautious on the sector, regulatory experts believe local drug makers must tighten their compliance systems and invest in processes.

Following the FDA action, the Ranbaxy and Strides stocks dived on the bourses on Monday. The shares of Ranbaxy, now owned by Japan's Daiichi Sankyo, closed at Rs 318.85, over 30 per cent down from its previous close after hitting a day's low of Rs 297.25. The Strides Arcolab scrip slipped 3.4 per cent to close at Rs 869.10.

According to FDA's website, the import alert on Ranbaxy's Mohali unit was imposed on Friday. However, the company maintains it has not heard from the regulator on this. "We have so far not received any communication from the US FDA on this subject. We are seeking information," a Ranbaxy spokesperson said in an emailed response.

The development assumes significance primarily because the company is expected to have made key filings from its Mohali facility, including those for some of the first-to-file products like Diovan and Valcyte in which it could have gained exclusive marketing rights for 180 days. Unless the company has already shifted those applications to its US facility, approval of those is likely to get stuck.

However, for investors, consumers and other stakeholders, the bigger concern is that Indian companies, including Ranbaxy, are failing to mend their way, despite receiving an increasing number of observations and warning letters from the US regulator.

For instance, despite undergoing consent decree at two key facilities, Ranbaxy, which received FDA Form 483 late last year with observations of deviations, failed to take enough corrective measures to avoid the import alert.

Similarly, Strides Arcolab's Agila Specialities, too, had received Form 483 with observations earlier.

Besides Ranbaxy and Strides, other domestic companies like Wockhardt, RPG Life Sciences and Fresenius Kabi's West Bengal facility have also come under the scanner of the US regulator this year. In May 2009, Lupin had received a warning letter from the agency over deficiencies at its Bhopal plant. It resolved the issue in January 2010. Last year, FDA lifted an import alert at a Mexican plant of Dr Reddy's. In 2011, Cadila received an FDA warning letter over its plant in Ahmedabad.

That was also resolved last year. In March, FDA lifted an import alert it had imposed in 2011 on non-sterile products made by Aurobindo at a plant in Hyderabad.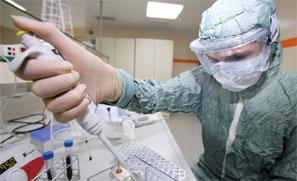 While some industry officials suggest there are multinational lobbies working against generic players, experts and industry veterans rule out such conspiracy. Instead, they suggest, even as Indian companies expand their global foothold, they must also invest in compliance procedures to put their house in order.

"There are serious compliance issues and the Indian companies must focus on ensuring quality and regulatory compliance, as these are primary fundamentals for all governments across the world," says ChrysCapital Managing Director Sanjiv D Kaul, who has worked with various pharma companies, including Ranbaxy.

However, it's not just Indian companies that are under the FDA lens. Companies from other countries have also received warning letters, faced recalls and import alerts in the recent past. According to the US FDA website, in 2013, the regulator has issued warning letters to companies like Boehringer Ingelheim Pharma GMBH & Co, CMI Cosmetics Manufacturers, Inc, Wyeth Lederle Spa and Apotex Inc. Similarly, last year, foreign multinationals like Novo Nordisk had received warning letter from US FDA for non-compliance.

Moreover, the American regulator has become stringent also because of the increasing generic penetration. "India is the biggest overseas source of medicines to the US and is home to over 150 FDA-approved plants, including facilities run by global players. Why would US FDA target Indian companies when it was so dependent on those for low-cost medicines," asks ChrysCapital's Kaul.

According to industry estimates, Indian pharma companies account for 10 per cent of the total US generic market, pegged at around $30 billion.

India's pharmaceutical exports to the US rose nearly 32 per cent last year to $4.23 billion. However, with the growing US demand for generics, especially under President Barack Obama's healthcare programme, FDA is under pressure to clear product applications while ensuring quality. In recent years, the regulator has also set up three offices in India.

"Without a doubt, the regulatory scrutiny has become tough, especially on Indian companies because they have a bigger market share. It is, therefore, important for domestic companies to increase their investment in compliance of regulatory norms," says Praful Bohra, senior pharma research analyst, Nirmal Bang.

According to Kaul, since cost and time are two major factors for success of generic companies, domestic majors often tend to compromise on regulatory dossiers and adhering to regulatory compliances in their rush to grab the first-mover advantage and exclusive sale opportunities.

Testing times
Indian companies that have faced regulatory action from USFDA lately

Ranbaxy Import alert on its Paonta Sahib and Dewas facilities since 2008; Mohali unit also came under import alert from September 13, 2013

Strides Arcolab Received a warning letter in September 2013 for sterile manufacturing unit of Agila Specialities, a wholly-owned subsidiary

Wockhardt Import alert on Waluj facility since May 2013; received FDA Form 483 with observations at Chikalthana facility in August 2013

RPG Life Sciences Received warning letter in May 2013

Fresenius Kabi Oncology Received warning letter for its West Bengal facility in July 2013