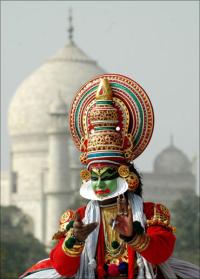 The ongoing debt crisis in the US and Europe is expected to impact inbound tourism into India this season, according to hoteliers and travel companies.
"There is definitely going to be an impact on inbound tourism this season, as it was in 2008. The smell in the wind is the same.
"Especially in the case of Europeans coming to India, as they will start travelling within Europe and take short holidays," said Kuoni Travel India Destination Management India and South Asia CEO Dipak Deva.
There could be at least 8-10 per cent dip in total inbound tourists, especially those coming from the United Kingdom, Italy, France and Spain.
The loss, however, will be partly offset by tourists coming from Asian countries such as Korea, the Philippines, Vietnam, Russia and the Middle East, Deva said.
Usually, foreign tourists visit India during the autumn and winter seasons.
"There was an expectation that global economies would see a recovery in 2011. Unfortunately, this is not happening.
"Global economies and the economic environment are volatile and the world is confronted with economic uncertainties which could impact the company's business," according to EIH Ltd Chairman P R S Oberoi.
Recently, ratings agency S&P had downgraded the US's credit rating, while many countries in Europe, including Spain,
Italy and Greece, continue to reel under a debt crisis, thereby raising questions over the health of the global economy.
In such a scenario, business travel is likely to be hit more than leisure tourism, industry players pointed out.
"In situations like these (economic crisis), business travel gets affected first. There is not expected to be much slowdown in leisure travel, but business travel is likely to come down," said Cleartrip.com CMO Niraj Seth.
Given the global uncertainties, hospitality firms are focusing on the growth of domestic tourism.
"Since we cannot keep waiting for inbound tourists for the growth of the sector, we have to focus on domestic tourism. Situations like the UK (riots) and Europe (debt crisis) will keep happening," said Bharat Hotels CMD Jyotsna Suri.
In 2010, 55.83 lakh foreign tourists visited India, a growth of 8.1 per cent compared to 2009.
As per Tourism Ministry data, foreign tourist arrivals during the January-July, 2011, period stood at 34.17 lakh, a growth of 10.8 per cent from 30.85 lakh in the same period last year.
This year's growth is more than the 8.2 per cent growth clocked during January-July, 2010, vis-a-vis the corresponding period of 2009.
"This indicates that inbound tourism is on the upswing once again. We at Cox & Kings have also witnessed good growth during this period," Cox & Kings Director Peter Kerkar said.
© Copyright 2021 PTI. All rights reserved. Republication or redistribution of PTI content, including by framing or similar means, is expressly prohibited without the prior written consent.