A US court has indicted three owners of a bankrupt Chicago-based real estate development firm for operating a Ponzi scheme that defrauded hundreds of investors, including Indians and Pakistanis, and three banks out of $43 million while claiming to be compliant with Sharia law.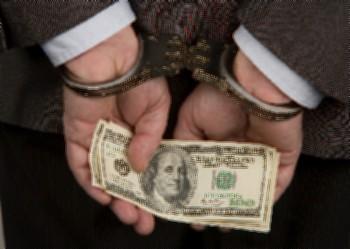 The federal grand jury returned a 14-count indictment against the owners of Sunrise Equities on November 17, US Attorney Patrick Fitzgerald said in a statement. Federal officials said Pakistani national Salman Ibrahim, the majority owner and president of the now-bankrupt firm, and American Mohammad Akbar Zahid, senior vice president of investor relations and a 10-per cent owner, told clients that their investments would comply with Sharia law.

Islamic Sharia law prohibits interest, so the accused told investors they would receive monthly pay-outs of profits from real estate development. Zahid and Ibrahim fled the United States when their firm went bankrupt.

"It is possible that both Ibrahim and Zahid are in Pakistan, but they could be elsewhere," US Attorney's Office spokesman Randall Samborn said. "This is the first time in Chicago that an alleged fraud scheme has been uncovered that used a pillar of Islam to induce potential victims to invest their funds.

A key element in securing the charges was the extraordinary cooperation provided by members of Chicago's Pakistani community, who were the primary victims of this alleged fraud scheme," Special Agent-in-Charge of the Chicago Office of the Federal Bureau of Investigation Robert D Grant said.

The two accused offered and sold purported investments to the public in the form of promissory notes, claiming that investors' funds would be invested in real estate development only, and they promised annual returns of between 15 and 30 per cent, according to 14-count superseding indictment.

The third defendant Amjed Mahmood, 47, a US citizen, who was senior vice president of construction and a 10 per cent owner of Sunrise, was charged with one count of conspiracy to commit mail, wire and bank fraud.

"Mahmood appeared in court today for his arraignment and entered a plea of not guilty. The next date for Mahmood court appearance is January 19 before Judge Matthew F Kennelly," Assistant US Attorney Sunil Harjani, who is representing the government, said.

"Both Ibrahim and Zahid cannot be located and are believed to be living abroad. If anyone has information regarding their whereabouts then kindly call the FBI office in Chicago at 312-421-6700," Harjani added.

The defendants fraudulently obtained more than $40 million from over 300 investors through the sale of promissory notes and fraudulently obtained more than $29 million in loans from Mutual Bank, Cole Taylor Bank and Devon Bank.

The individual victims collectively lost about $30 million and the banks lost approximately $13.7 million when the alleged scheme collapsed in the fall of 2008.
© Copyright 2021 PTI. All rights reserved. Republication or redistribution of PTI content, including by framing or similar means, is expressly prohibited without the prior written consent.