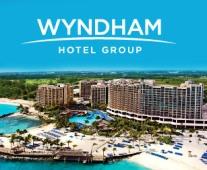 The US-based Wyndham Hotel Group is set to expand to 70 properties in India by 2016, from 16 under various brands at present.

Targeting mostly the mid and mid-premium market, Wyndham will bring in globally established brands like Howard Johnson and Hawthorn Suits to India over the next five years, said Wyndham's managing director, Frank Trampert.

Wyndham owns 15 hotel brands and runs 7,000 hotels worldwide.

Wyndham already has properties in India under brands such as Ramada, Wyndham, Days Inn and Ramada Plaza.

These operate under franchisee agreements with different local companies.

Under its alliance with the Unique Global Group, operating in the real estate segment, Wyndham will establish 35 mid-market hotels in metro and tier-II cities over the next five years, said Trampert.

The properties would be developed and run by Unique Group under the Howard Johnson and other Wyndham brands.

"India is a key market for us and we have nearly doubled our presence in the past two years," he said.

The first hotel under the Howard Johnson brand would be opened in Bangalore next year.

The price of the rooms would be between $80 and $120 a night and would be targeted at young domestic travellers.

In the first phase, 22 properties would be developed. Of these, seven would be Howard Johnson.

"In the first phase, Unique will open hotels in Mumbai, Tirupati, Lucknow and Bhubaneswar," said Raj Kumar Rai, chairman and managing director, Unique Group.

Unique would invest a little more than Rs 2,000 crore (Rs 20 billion) for setting up the properties -- 35 hotels with around 3,500 rooms.

The company will also set up hotels in pilgrimage destinations such as Puri and Shirdi.

"Premium hotels would be established in partnership with different local allies," added Trampert.

Unique Group is expecting a better occupancy across hotels, backed by its time-sharing business. The company has so far referred guests and partners of the time-sharing business to other hotels.

"Now, they will be placed at our own chain of hotels," said Rai. It expects Rs 300 crore (Rs 3 billion) revenue from its time-sharing business during FY13, up from Rs 200 crore (Rs 2 billion) in FY12.

The Wyndham-Unique alliance opened its first hotel at Udaipur under the Ramada brand last week.
Photograph, Courtesy: Wyndham Hotel Group