Rupee, bonds may see knee-jerk reaction, as Urjit Patel is considered an inflation warrior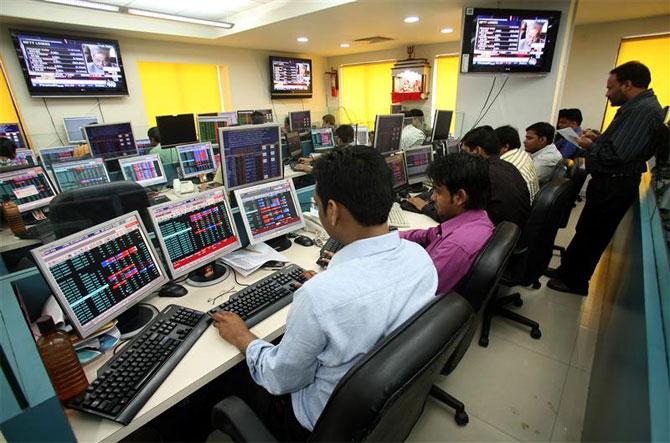 The markets have welcomed the government's decision to appoint Urjit Patel as governor of the Reserve Bank of India (RBI), and expect continuity of policy. Stock markets are likely to react positively on Monday as the uncertainty around the appointment of the new RBI governor has ended, with the government opting for stability by choosing one of Raghuram Rajan's deputies as successor.
Equities, which have had a good run since July on the back of overseas flows, are expected to continue posting further gains.
The rupee and bond markets could see some knee-jerk reaction on Monday as the possibility of sharp cuts in interest rates are dashed as the new governor is considered to be an inflation warrior.
The benchmark Sensex on Friday had ended at 28,077, having gained 4 per cent since July and 22 per cent since the 2016 low on February 29.
Since the February low, the rupee has strengthened from 68.63 to the current level of 67.06 against the dollar, while yields on the benchmark 10-year government security have softened from 7.88 per cent to 7.10 per cent at present.
Although early signs of revival in the economy and corporate earnings too have contributed to the rally in domestic equity markets, it has largely been driven by robust flows from global investors amid steps taken by global central banks to boost world economy.
Foreign institutional investors (FIIs) have been net buyers of stocks for 28 consecutive trading sessions in what is the longest unbroken investment stretch since 2013. The buying spree is unlikely to be broken by Patel's appointment as the move is likely to comfort overseas investors.
"The appointment is a very positive step and will send strong signal to global investors. Patel's experience of last few years at RBI will ensure continuity of key reforms. We expect focus on inflation management along with boost to key growth policies. We expect markets to respond positively," said Rajat Rajgarhia, CEO- institutional equities, Motilal Oswal.
However, investors, who had betted on a more dovish new governor at the RBI, are likely to be disappointed.
"The appointment of Patel as the RBI governor, along with recent reconfirmation of 4 per cent consumer inflation target, suggests that a change in political economy and thus policy loosening may not be obviously imminent," said Gautam Chhaochharia, head of research, UBS Securities India.
Market players said bond yields could see a spike as they now see only an outside chance of another 25 basis points repo rate cut that too in the later part of the current calendar year.
Anubhuti Sahay, India economist of Standard Chartered Bank said a negative near-term impact on the rates market is likely, as "Patel is considered equally hawkish as his predecessor Rajan, if not more so."
In any case, the decision will unlikely be taken by the RBI governor alone as the monetary policy committee (MPC), with its six members, can be expected to be in place by then.
"Now the approach towards setting real interest rate, in conjunction with the MPC, will be critical to watch in the coming days," said Soumyajit Niyogi, associate director at India Ratings & Research. "For bond markets, it is continuation of existing policy approach by RBI. Hence, in absence of rate cut expectations in near term, open market operations will be the major support to bond yields," he added.
Sahay expects the rupee to decline on a slight, knee-jerk move as markets roll back expectations of policy easing. Beyond the immediate reaction, analysts expect strong flows from foreign investors in equities to result in some upward bias in the rupee over the near term, the medium-term movement in the rupee against the dollar will depend on how the forthcoming foreign currency non-resident or FCNR(B) deposit redemptions worth $20-26 billion are met.
"There is a good probability that the rupee will move close to 70 sometime during the remaining months of 2016. While RBI will supply most of the dollars required for FCNR redemption, a part will likely be supplied by the market pushing up prices," said Samir Lodha, managing director of QuantArt, a currency consultant.
Photograph: Reuters