India's flagship payment platform, the Unified Payments Interface (UPI), ended the 2022 calendar year on a high note as the volume of transactions touched a record 7.82 billion in December, amounting to Rs 12.82 trillion, again a record high.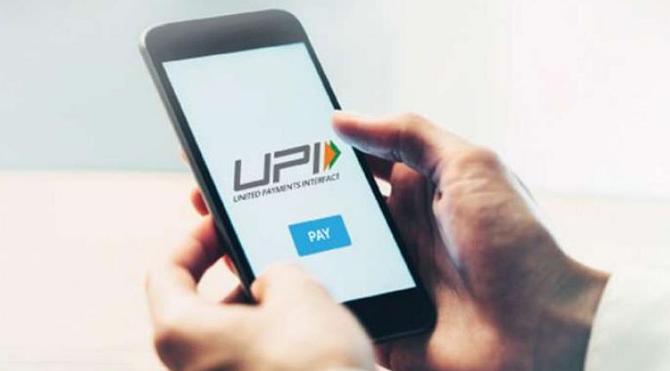 Data released by the National Payments Corporation of India (NPCI), the umbrella body for retail digital payments in the country, showed volume of transactions in December was up 7.12 per cent compared to November, while value of transactions was up 7.73 per cent during the same period.
On a year-on-year basis, in December, volume of transactions was up 71 per cent and value of transactions was up 55 per cent.
Volume and value of UPI transactions have continued to be on an upward trajectory for the last two years, apart from minor blips witnessed in some months because of pandemic related restrictions, mirroring the recovery in the broader economy and the increased adoption by consumers of digital modes of payments for their daily transactions.
In the calendar year 2022, UPI processed over 74 billion transactions, worth Rs 125.94 trillion, NPCI data showed.
In 2021, the platform processed over 38 billion transactions worth Rs 71.54 trillion.
So, in a year, the volume of transactions on the platform jumped over 90 per cent and value jumped by 76 per cent.
UPI crossed the first billion transactions in October 2019, almost three years after its launch in 2016.
Since then, the incremental billion transactions have come in quickly. Within a year, in October 2020, it processed over 2 billion transactions.
And, in the next ten months, UPI processed over 3 billion transactions in a month.
It took only three months for the payment platform to reach 4 billion transactions per month, from 3 billion.
The next incremental 1 billion transactions were achieved in six months.
The journey from 5 billion transactions per month to 6 billion was traversed in just 4 months.
In the next three months, transactions topped the 7 billion mark.
The adoption of UPI has increased manifold in the last two years so much so that the platform is now processing more peer-to-merchant (P2M) transactions than peer-to-peer (P2P) transactions, in volume terms.
UPI was initially used mostly for P2P transactions but the trend has reversed significantly and now UPI is the most preferred payment mode for P2M transactions.
This augurs well for the platform especially at a time when the RuPay credit on UPI feature is finding takers among large credit issuers.
HDFC Bank and three public sector issuers are already on board for this feature and other large issuers are expected to go live on this feature by March.
Experts have reckoned that this will give a huge boost to UPI transactions once the concept takes off.
Going ahead, NPCI, which manages and operates UPI, is targeting a billion transactions a day and hopes to achieve it in the next 3-5 year's time.